Pete and I left Bob's at 9 am, gassed up and stopped for coffee. Sometime around 10:50, while still at the coffee shop, I realized that I had left something at Bob's…so it is obvious that we were not in a hurry.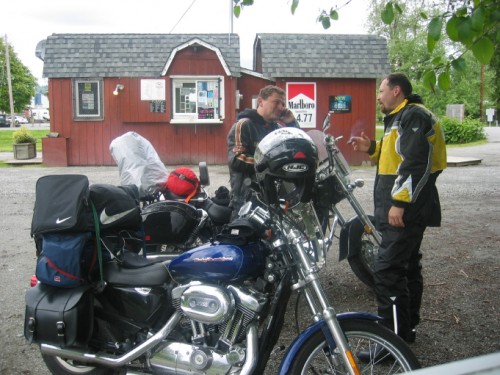 Sometime around noon we stopped on Hwy 20 for another coffee and a cigar so Pete could call Master Chief Taylor in the tri-cities area to make sure he could join us tomorrow night.
Pete came up with today's theme at this stop when he looked at me with a big grin on his face after the call and said "This DOES NOT suck!"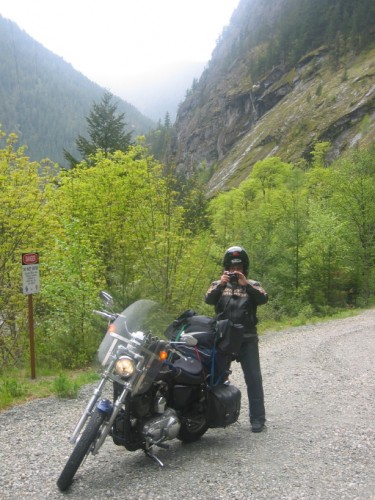 Pete taking a picture of me…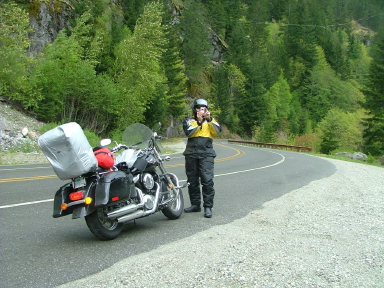 …taking a picture of him.
If you haven't been over the North Cascades highway, it has some beautiful vistas, just come prepared for the weather. It rained on us, snowed on us, and sunshined on us all in about a 50 mile stretch. Here are some photos: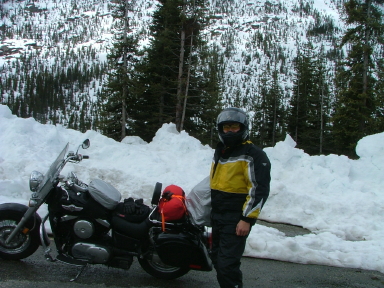 We reached Winthrop around 3pm, had lunch, and checked into the Duck Brand hotel and restaurant. Here is the view from our balcony: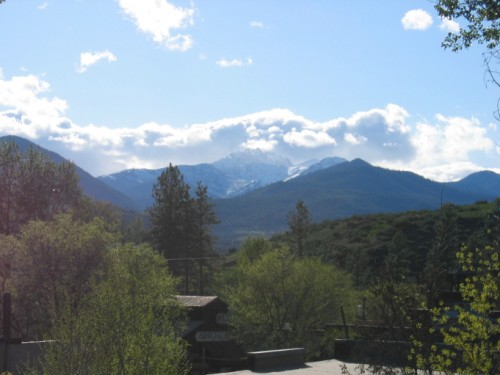 And last but not least, a photo of Pete laughing at me trying to blog with the frackin' sun in my eyes.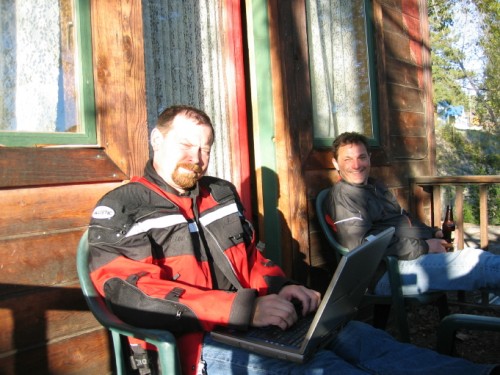 Tomorrow we have to find our way to Tim Moon's home in the tri-cities area. I've been hearing "Moon" and "Master Chief" stories for over ten years and meeting these guys is one of the "must-do's" of this trip. Pete swears that my face will hurt on Sunday from laughing so hard. Bob (a.k.a. The Big Unit), if you're reading this, it's only a three and a half hour drive — we'll leave the light on for you…