The Beck's have a wonderful home on 22 acres just outside of Bailey, CO. They moved here earlier this spring from Santa Rosa, CA. Apparently I was their first guest.
Here is a shot of the Beck's, left to right, Sam, Judah, Eric, , Aidan, Rachel and the newest edition (yet to be named of course):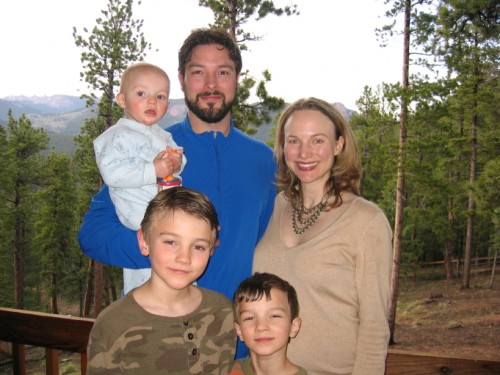 A few shot shots of the home as well as a shot of their view from the back deck: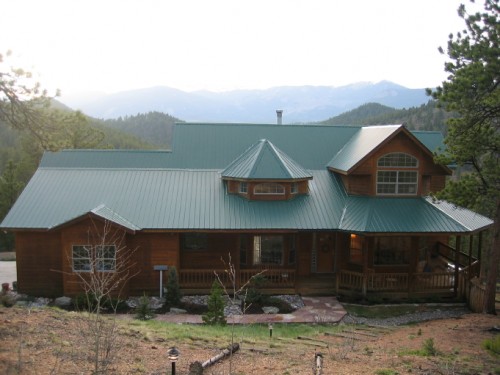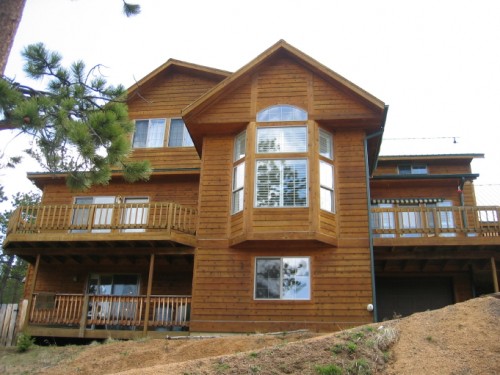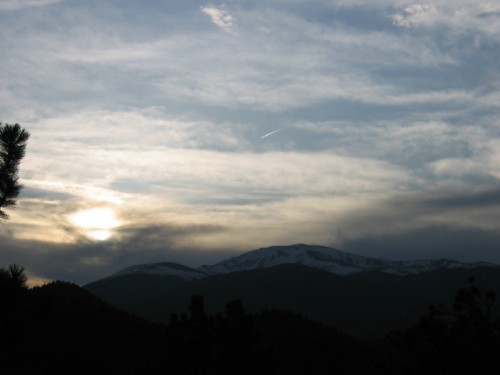 I stayed an extra day to insure that I could get my 7500 mile service completed on the bike and to give us more time together. We caught up, played with the boys, watched movies, walked the land, and generally had a great time.
Thank you Eric & Rachel for your hospitality!