Day One
August 5, 2010
Concord CA to Yosemite National Park : 241 Miles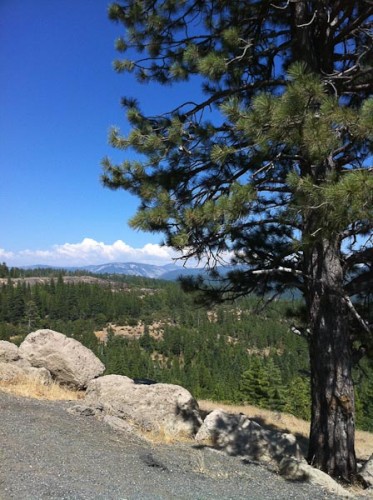 Need to visit parents +Need for a motorcycle ride = This trip!
Deciding a couple of weeks back that it was time for this trip, I set the date of August 4 for departure. As I was rushing around on the 3rd trying to get everything set up for an extended absence, Annie kindly reminded me that this was a vacation and that there was no need to get tense trying to leave. I promptly quit what I was doing, grabbed a drink, and sit down to visit. Hence the "late" departure. I chose Yosemite for the first night out since I love the place.
I was assigned the last open site in Crane Flats campground. It was only available because it had no picnic table. I tossed up the tent and then headed toward the valley so see if I could catch a few pictures of Half Dome and El Cap before the sun set. Here are a couple: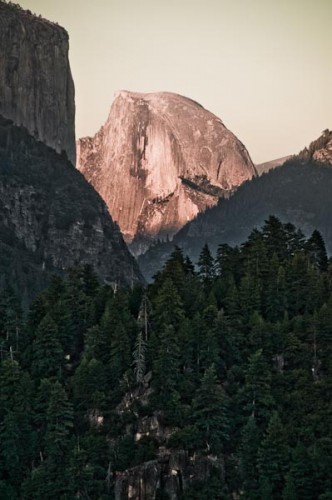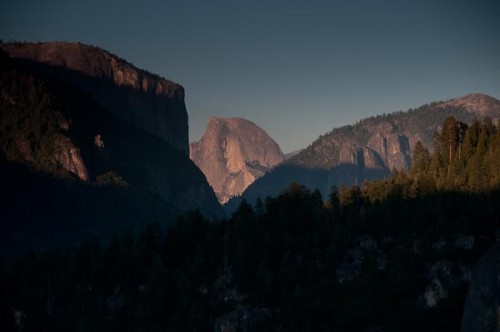 The moon was coming up too late for me to hang around and try my hand at night photography, so it was back to camp for an early turn in.
A short day and a short ride. It's nice to have my "back out on the highway" again!