343 Miles
One of my best friends was having a graduation party for his youngest son, so on Sunday afternoon I loaded up the bike and went to Santa Rosa. It was an epic party that I bowed out of around 1:30 knowing that I had an alarm set for 5:45.
Up, re-packed, gassed up and out on Hwy 12 by 6:30 put me in Fairfield at 7:30 to connect with Jeff. Over breakfast we decided the day's route and destination.
The wind wasn't too bad, but it was cold over Donnor Pass. Still plenty of snow up there.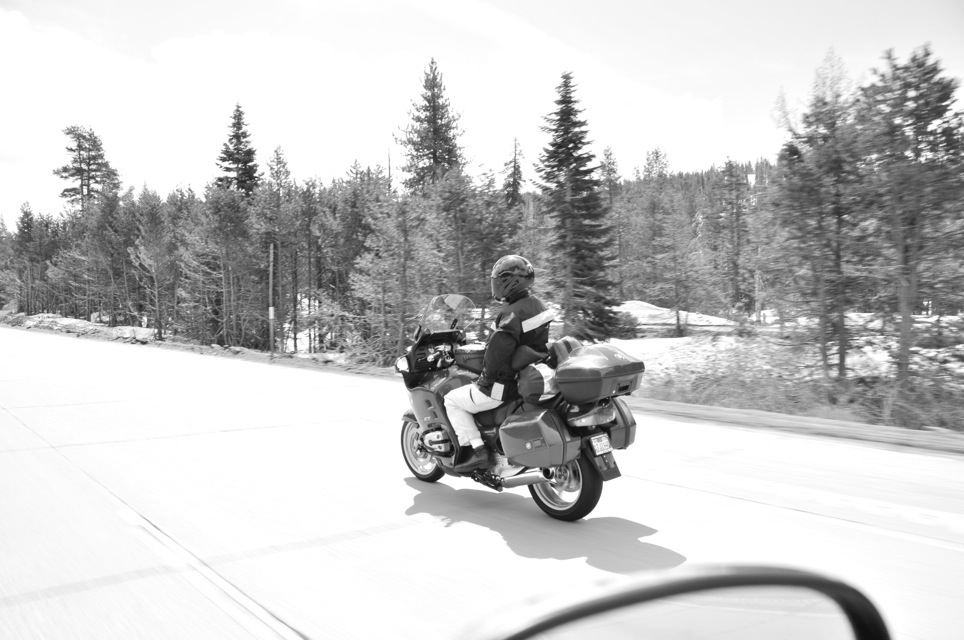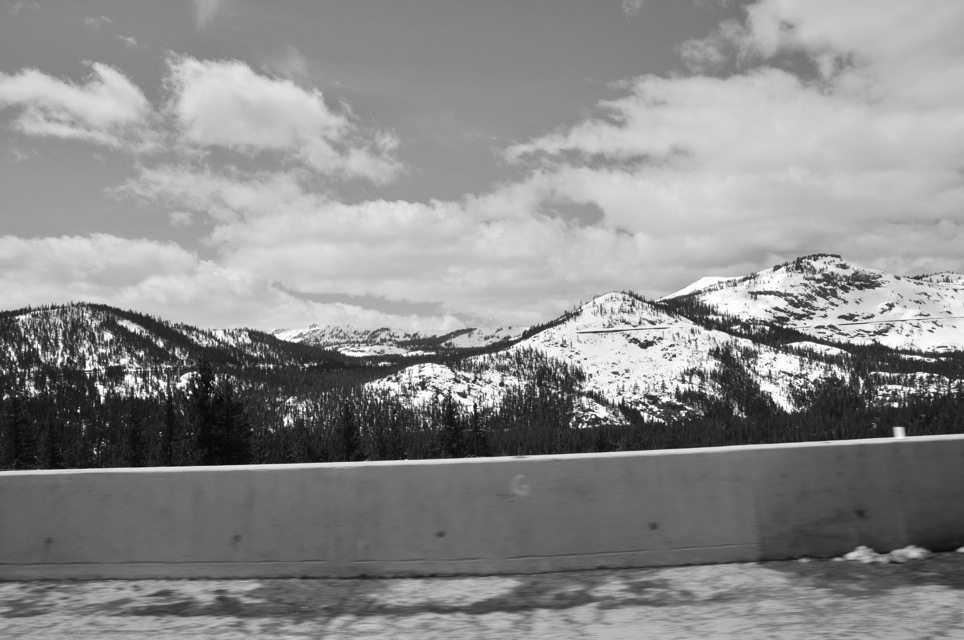 Surprisingly, there wasn't that much traffic out for a Memorial Day. Perhaps it was just too early.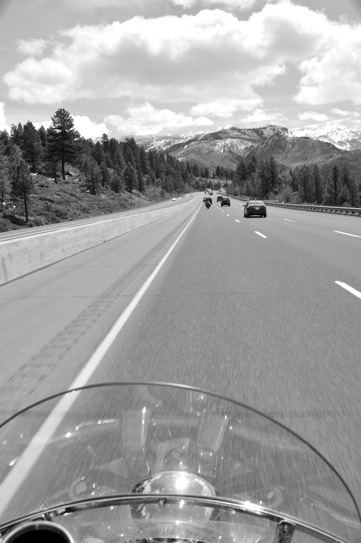 We stopped in Reno for lunch and to pick up beer, a couple of steaks, and broccoli for dinner. Another quick stop at Best Buy for a spare camera battery and we were back on Hwy 80 and looking for the Hwy 50 cut off.
At a coffee stop, we met a young man who, in the resulting conversion, informed us that the campsite we had chosen, Kingston on Hwy 376, was inaccessible to motorcycles. Being re-caffeinated, it took us only two minutes over a map to redirect south on Hwy 95 to Walker Lake.
Hwy 95 is also known as the Memorial Highway and has signs all along it that dedicate successive stretches to veterans of all of our wars and military actions. It seemed very appropriate for Memorial Day.
I'd already spent a good deal of the day thinking of and being appreciative for my grandfather's service. Alvie Stroud spent the early years of the war in Texas training troops for the European theater and had only been "in-country" for two weeks when he was captured in the Battle of the Bulge.
He spent the next seven months in a POW camp. Luckily for him (and me, since my mom was born after the war) he ended up with one of his best friends from basic, Joe Istock. He rarely talked about it when I was growing up, but as he grew older he shared a few tales of how he and Joe spent most of those seven months keeping one another alive. The food they received was legendarily poor fare; water with a few bland vegetables that passed for soup, and occasionally a crust of bread. When Joe was sick, my grandfather would save his "soup" and feed it to Joe. When my grandfather was sick, Joe did the same.
This afternoon's ride was a reflection on how many other similar stories exist in just a few memories and served to tune me into just how much I appreciate our men and women who serve and have served.
Around 4 PM, we found a free camping spot on Walker Lake with almost no one around. We also found out that along with free comes no water, no picnic table, no fire ring, and of course no cell signal for Sprint or AT&T (Jeff's Verizon had a couple of bars, so we could at least check in). I elected to go into Hawthorne, 20 miles away and pick up water and leave Jeff to set up camp.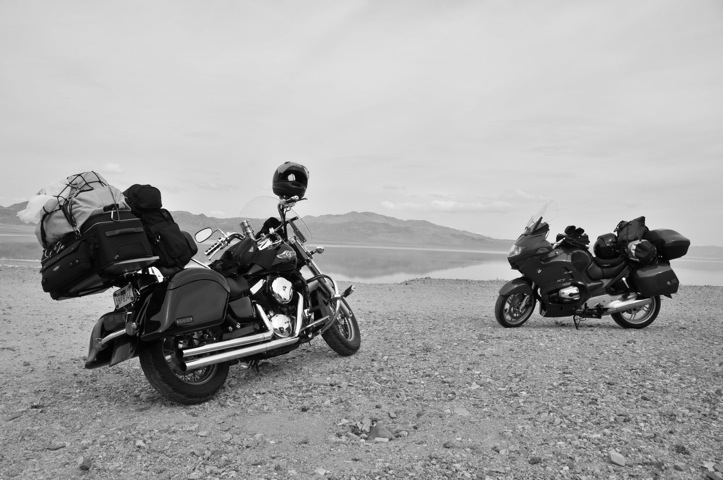 Where as I tend toward freeze-dried backpacking fare on these trips, Jeff brings along a whole kitchen including spice rack. Nothing quite like having a cold beer and fresh steak after a day on the road. He might have me converted by the end of this trip.
The B&W photos don't quite do the view justice. I'll have to update these to the color versions when I get back home.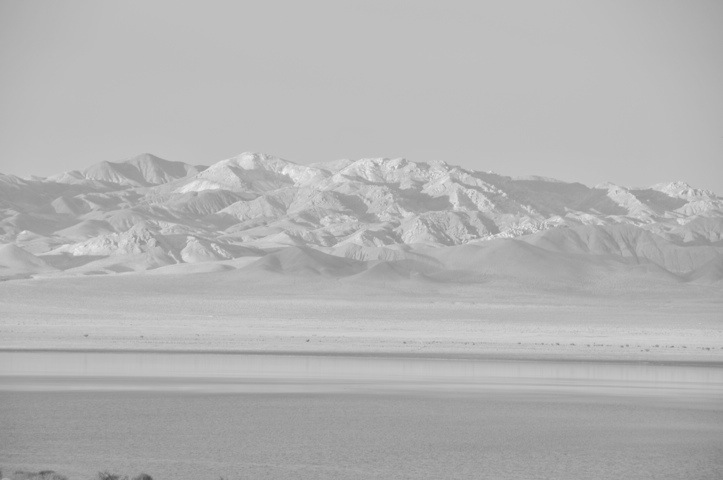 We are off to a good start.
Today's Route: