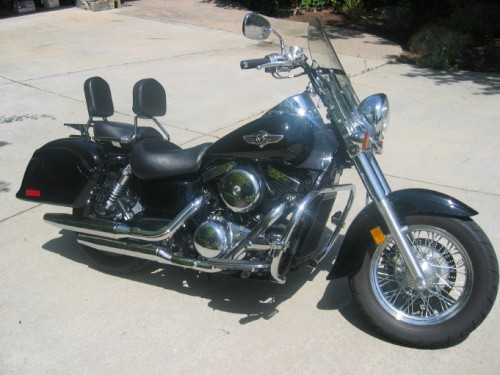 Hi everyone. Since so many people (about six of you) have shown interest in hearing about my trip, (specifically family and my biker friends), I decided to blog the trip as I go. I figure it beats mailing postcards.
To those of you that don't fall into the "family" or "biker friends" category consider this the easy way out — it's here if you want to follow along and comment, and if it bores you to tears, you don't have to come to the site. All in all, I think it a fair deal for everyone: I don't have to repeat myself, and you don't have to look at my "vacation photos" unless you really are interested.
Details: I'm leaving Monday, May 1 on my 06 Kawasaki Vulcan 1500 Classic and heading north. I'll hook up with my friend Pete Puccio from Microsoft on Saturday and we plan to cover at least part of the Cascade Loop.
Pete doesn't have that much time off work, so after a few days, he'll head back to Seattle and I'll turn south and head down the Continental Divide. I'll provide more on the itinerary in another post.
Comments and suggestions for places to see and stay are welcome.
Stay tuned for developments…