Eric was kind enough to drop me off at the shop this morning to pick up my bike. That's a two hour round trip from Bailey to Castle Rock. Thanks again Eric! And of course, Jamie and Eddie did a great job for me at Xtreme Performance Center. They even washed the bike. Thanks guys!
On the way in with Eric, I received a call from an agency in San Francisco about an open position. I spoke with the founder for about an hour and we both came away feeling that we might have a potential fit. Another call with him later in the day resulted in me planning a break from my vacation to fly to SF and interview for the job during the middle of next week. More to follow.
I've long wanted to see the Silverton, Durango, and Mesa Verde areas of Colorado. My dad has been out twice and I know it's one of his favorite trips. With that in mind, I charted a course for Montrose, CO.
The scenery isn't all that spectacular going south until you turn west and follow the Arkansas River along Hwy 50.
Here is a shot from near where 115 intersects with 50: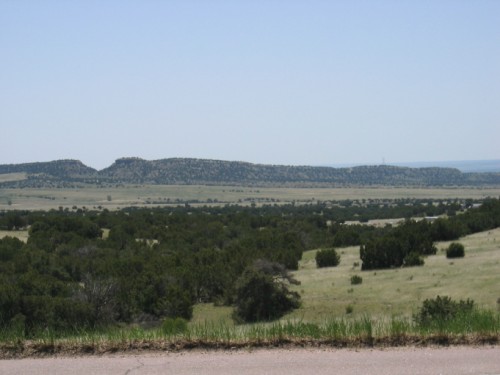 The Arkansas River: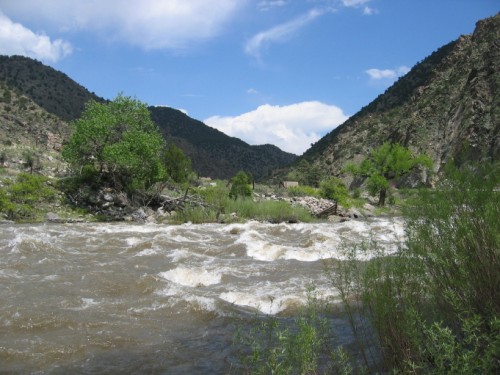 An hour later I re-crossed the Continental Divide at Monarch Pass, elevation 11,312 feet.
Here is vista shot to the Atlantic side:

To the Pacific side:

As you can guess from the photos, it rained again. However, it was a warm rain — the first of those that I've experienced on the trip.
This is a view of Black Mesa Lake and the mesa.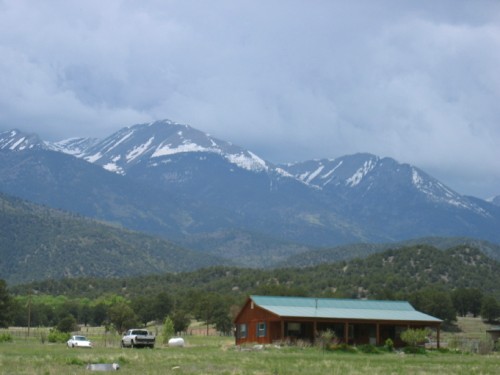 I arrived in Montrose around 5:30 PM, found a hotel, searched out dinner, uploaded four day's worth of posts, and booked my trip to SF for late Monday afternoon. Now all I have to do is be in Phoenix on Monday in time to fly out.
Today's route: