Day Two: May 1, 2007
Well, today got a little exciting. Not only did I take a pass that was much more suited to a dual-sport, I almost ran over two squirrels, a chipmunk, and a rather large rock in the road.
Suffice it to say that I highly recommend that you have a dual-sport before you attempt today's extravaganza. In short, 80 miles took over three and half hours!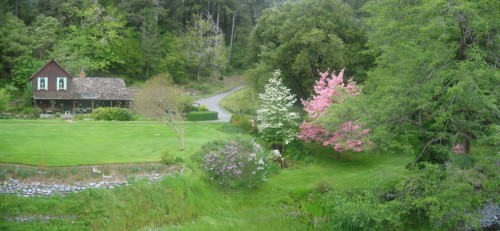 The road started out well enough. Early on, I ran across this very well landscaped area. The color was simply stunning.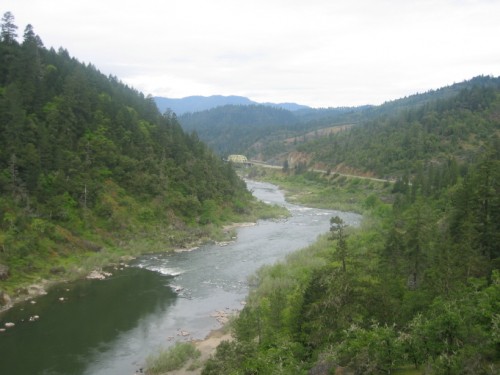 This is a view from the mouth of Hellgate canyon where I started out.
There were some beautiful views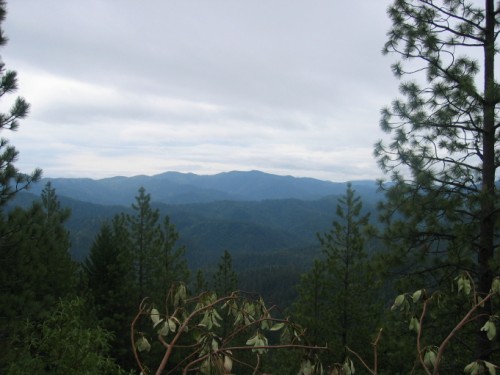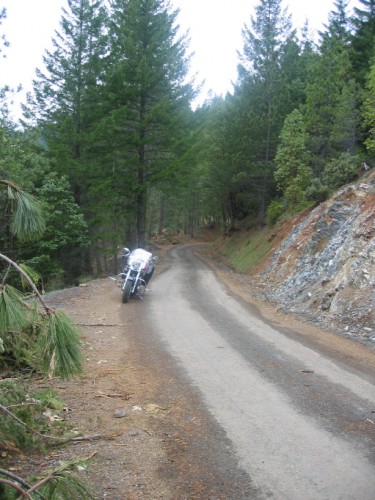 But the road wasn't all it wasn't all that impressive. In fact, it left much to be desired. I'd love to show you the more desperate spots, but I didn't have the guts to stop the bike an take a picture. 😉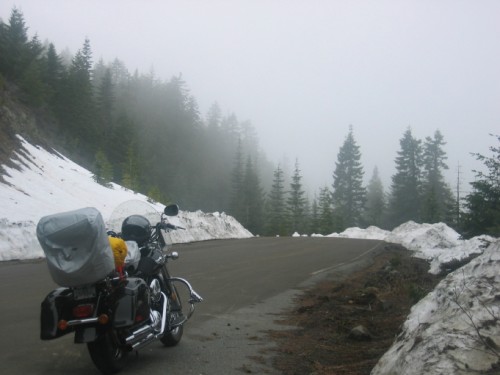 Here is a shot from the top of Bear Camp road. It was freezing cold. No one in his or her right mind would try this route this early in the season. That goes double for anyone on a street bike. And yes, I know what that says about me.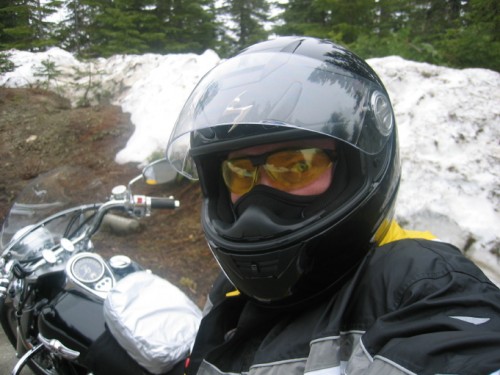 Fortunately, since Eric warned me that it had snowed nine inches in Colorado last week, I came prepared.
The road was rough to say the least. Wash outs that looked like they had been repaired by blind Irishmen (I'm Irish, I can say that.), not to mention squirrels, chipmunks, moose, and the inevitable logger.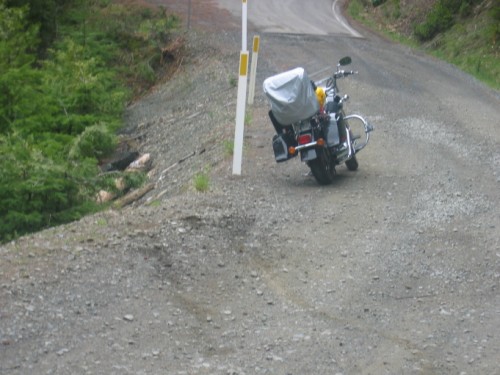 This section found the bike doing a Pirouette on the newly installed freeway bar. No harm done, but I should have entered this section in First instead of Second. Picking up a fully loaded 660lb bike is no picnic. Where is my wingman?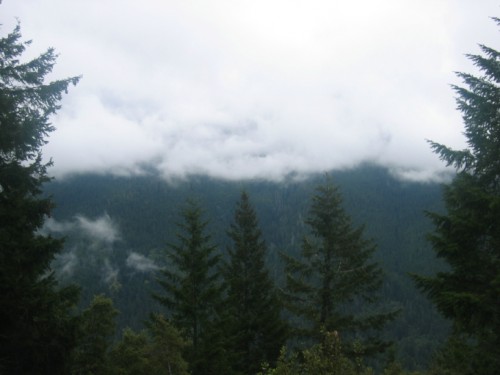 Even though it was overcast much of the day, the views were still worth the trip.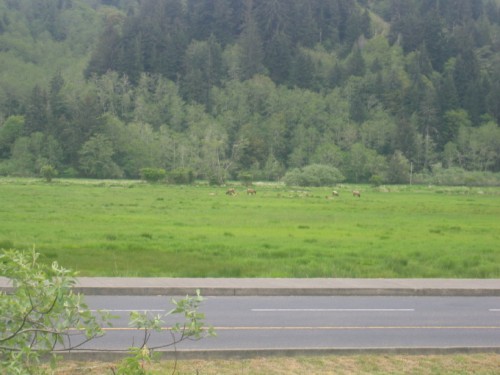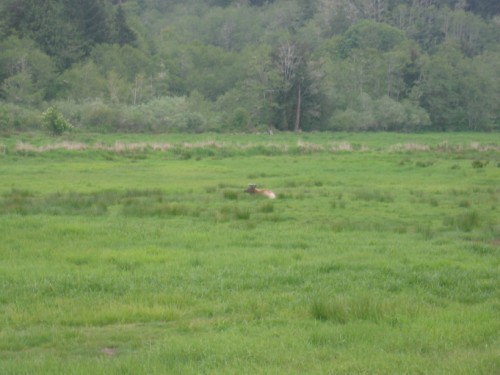 The weather took another turn for the worse as I reached the coast, and with moose warnings galore, the and time running out for me to reach Seattle by Wednesday evening, I reluctantly turned inland on Hwy 38 to reach Eugene. Another two and a half hours in the rain found me there for a hot shower and a friendly pub with Stone IPA on tap! I figure things happen for a reason, and I was obviously intended to be here in Eugene tonight. The northern coast of OR will have to wait for another trip…
Wednesday should find me in Seattle by early afternoon.
Bob, warm up the scotch. I'm bringing the cigars…