Sometime last night I left the hammock and crawled into the tent. A good thing as it was drizzling rain by daylight.
Although we had planned on an early start, packing up in the rain is not high on either of our lists of things we can't wait to do, so we slept until around 10 when it had quit raining. We packed everything up wet and then stopped at the resturant next to Riverside Inn Resort for lunch. One of the best lunches that I had on the trip. They cooked the salmon perfectly! Which I could remember the  name.
By noon it was hammer down. And I mean hammer down. If you haven't ridden I5 between Medford and Shasta Lake, it is just packed with great riding. I even manged to mostly keep up with Jeff.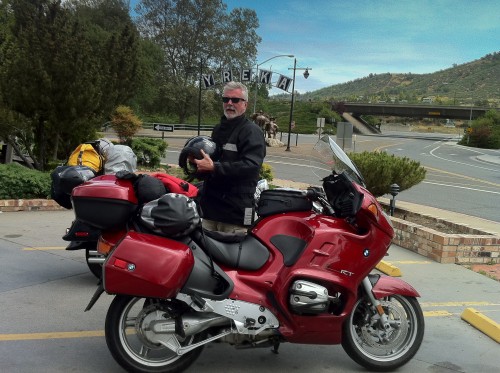 We pretty much just stopped for gas, until we reached Fairfield where we would split up. We chose the Blue Frog Grill for the traditional last meal and only photo of the two of us on the journey.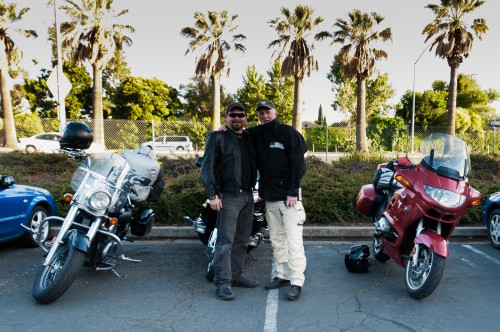 To a great day, a great ride, and a great friend. Until next time…
Today's Ride: 377 Miles