Alas, the weather breaks and we see our way clear to head North. We are toying with going to Idaho Falls, and Jeff says "There's nothing in Idaho Falls, what's the weather in Jackson?"
So, off we go to Jackson and the Million Dollar Cowboy Bar.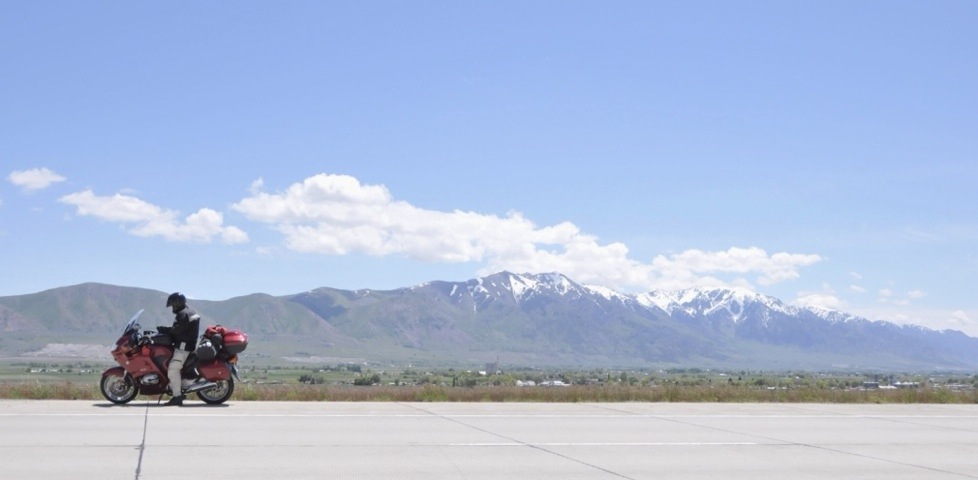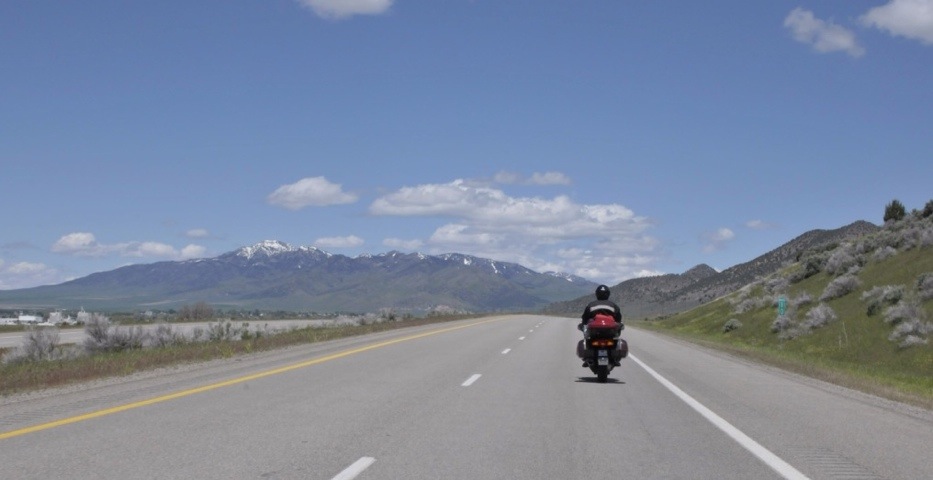 Interstate 15, as you would imagine was smooth sailing, but when we turned off on Hwy 30 at McCammon the roads started getting a little rougher. Highway department fixing the winter's damage I suppose.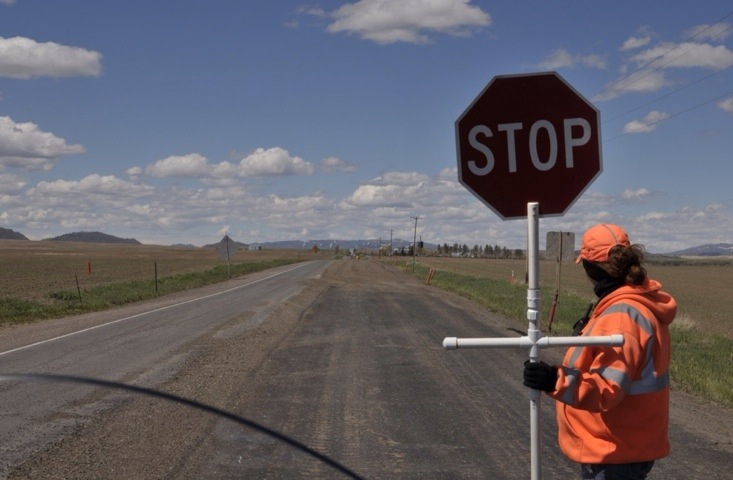 Somewhere near Alpine we stopped at an abandoned gas station. Apparently abandoned for a while. The pump showed a price of 42 and 9/10 cents per gallon.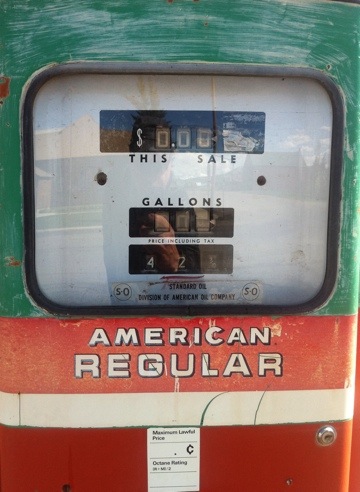 Hwy. 89 was in good shape and we were able to make good time into to Jackson and find logging at the Antler Motel. Pete and I stayed here in '08 after arriving in Jackson in a rainstorm. Jeff's last stay here was in '94. At least it wasn't raining this time.
A quick walk around the Park and then off to the Million Dollar Cowboy Bar and the obligatory steak dinner.
By the way, those antler arches are all real. Since Elk shed their antlers annually, apparently the Boy Scouts go pick up all the antler's at the Elk Reserve and auction them off as a fund raiser.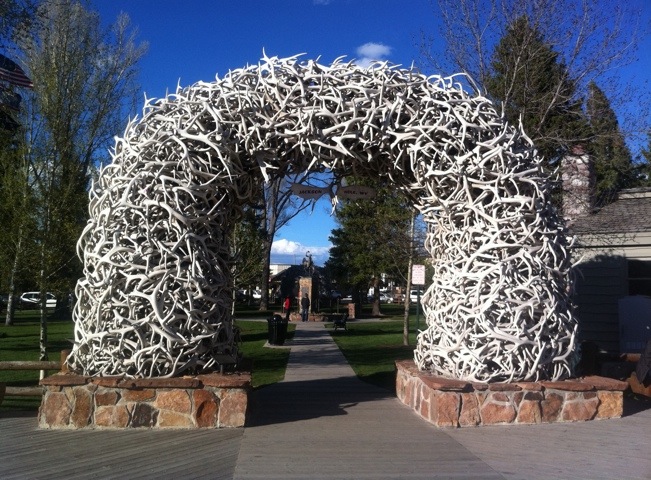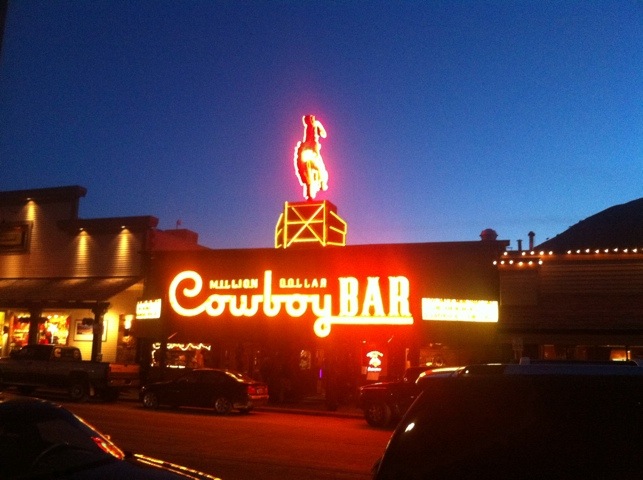 Today's Ride: 279 Miles
end