Keeping with the "Now where are we going?" theme of the trip, we checked the weather and wind over breakfast. Jeff has close family friends in Salt Lake City. I know they are close because first of all they answered the phone and secondly, they said yes when he asked if we could couch surf there tonight. Most of his friends just don't answer.
The wind had died down to a calm 15-20 mph, so after a farewell breakfast at Hotel Nevada, we were off North on 93. Which in and of itself is very confusion as there are at least three Hwy 93's in Nevada as witnessed by the map at the bottom.
Alas, we chose the correct one, connecting to Hwy 80 in West Wendover to pass the salt flats.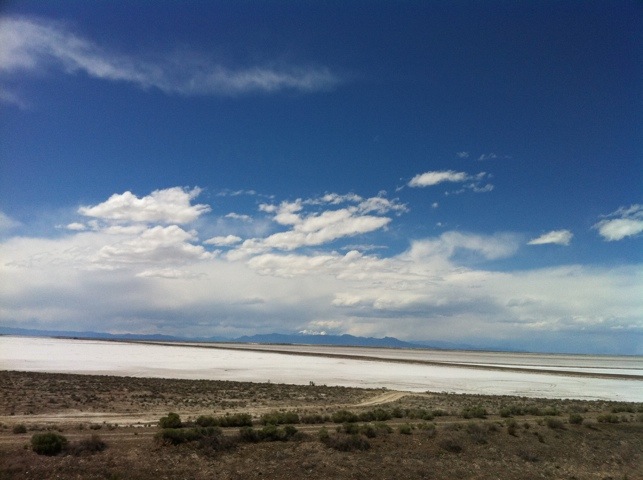 By 5 we were in SLC and buying groceries. Jeff doesn't couch surf without cooking which is one of the many things I appreciate about him. (Another is that he brings a complete frackin' kitchen with a spice rack on bike rides.)
Here is a shot of the excellent Beef Stroganoff. We throughly enjoyed the dinner and conversation with Bill and Janet Brennan. I've rarely experienced such hospitality and great people. They even invited me back on my next trip without Jeff. "Especially without Jeff" was Bill's parting comment. (I don't think he cared for dinner.) 😉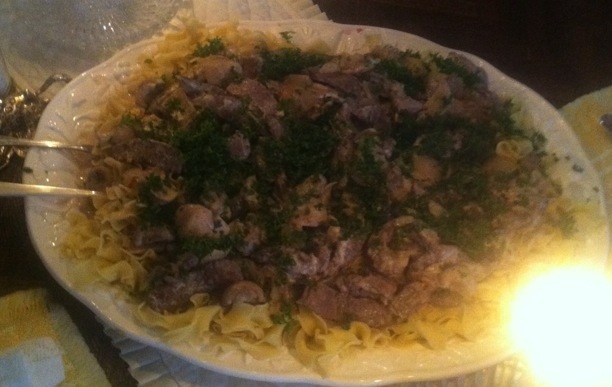 Although, I do understand. I had to have my third helping before I decided I liked it.
Thanks Bill and Janet! We had a wonderful time.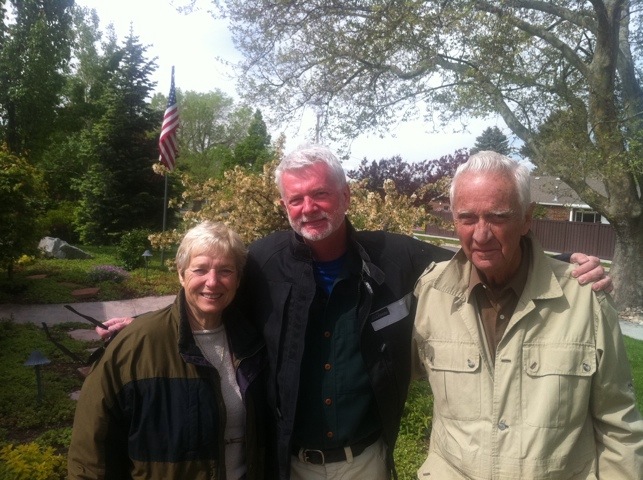 Today's Route: 241 Miles