Before dinner last night I walked out to Madison Creek near the camp to see if there were any bison. It was a disappointing walk.
There was frost on the bikes when we got up. After a freeze-dried breakfast and a couple of cups of coffee it was warm enough to venture out.
While we were having breakfast, this little guy bounced into Jeff's tent and left a present.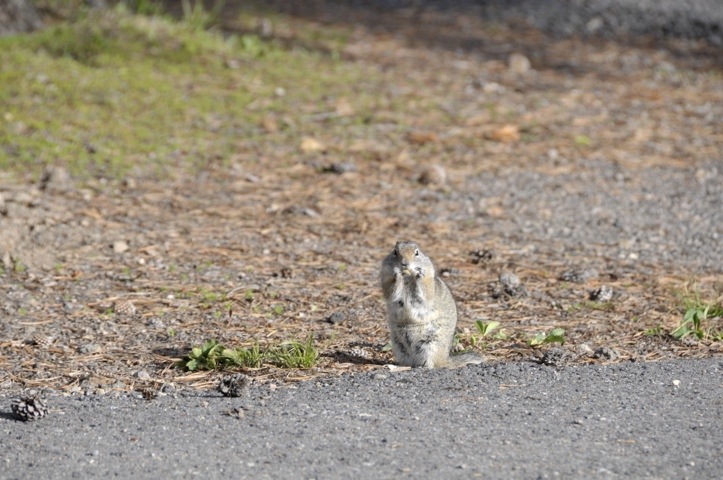 We started with the north loop of the park up to Mammoth. Here is a little taste of the ride…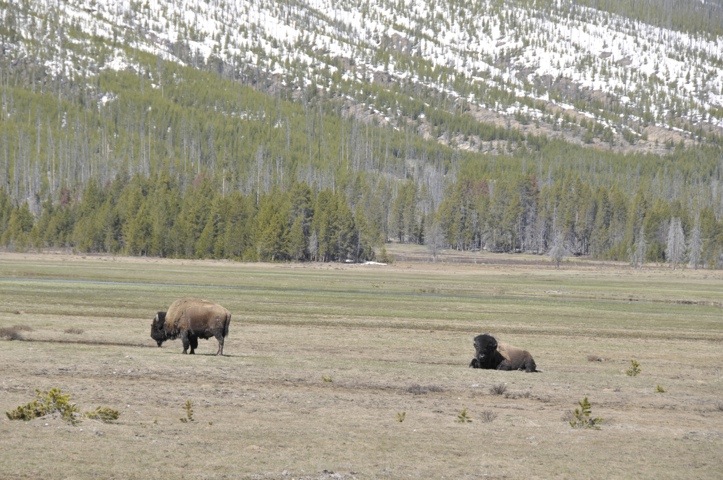 br />

We had a lot of fun. And Jeff was clearly feeling his oats today!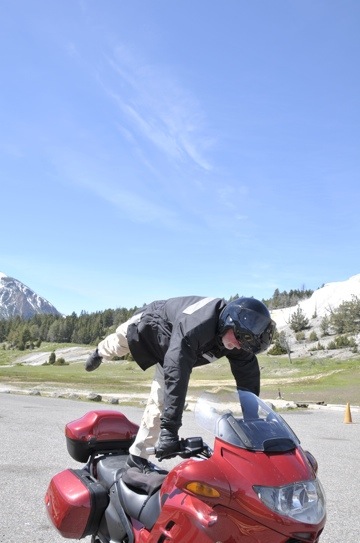 The road was closed past Mammoth, so we doubled back to pick up dinner at Canyon Village when we were the 4th and 5th vehicles upon this accident. According to the park ranger, the guy let his right wheel drop off the edge of the pavement. Luckily, no one was seriously injured.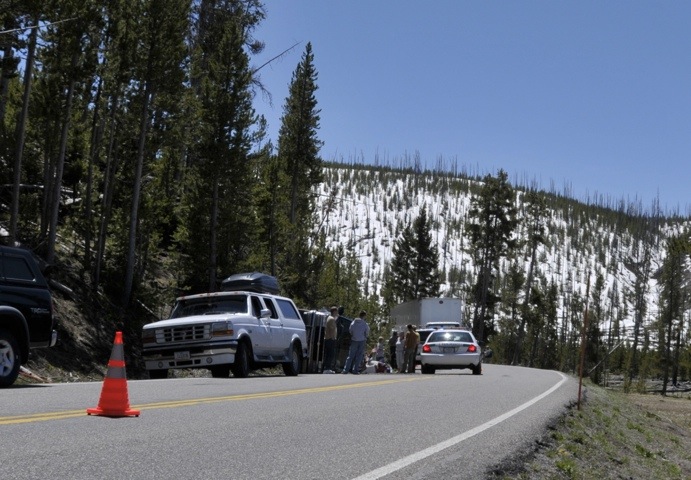 We were there for 45 minutes waiting on the wrecker and the (precautionary) ambulances. Jeff, being Jeff of course made a new friend with a young guy doing an internship at YNP in Landscape Architecture.
Canyon Village was a bit of a disappointment. After so much beef that we almost changed the name of this ride from "So, where we going?" to the "Where's the Beef?" tour, they had no chicken, no pork, and only potatoes, broccoli, and beef. I can only assume someone called ahead and told them we were coming.
I bypassed camp to ride out toward the West Entrance and see if any bison had shown up while Jeff iced down the beer. We were in luck and after a couple of cold ones, hiked a about a mile and a half down the creek to get these shots.
I felt a little safer getting close this time because Jeff was wearing flip-flops and I was in tennis shoes. I figured I only had to outrun him.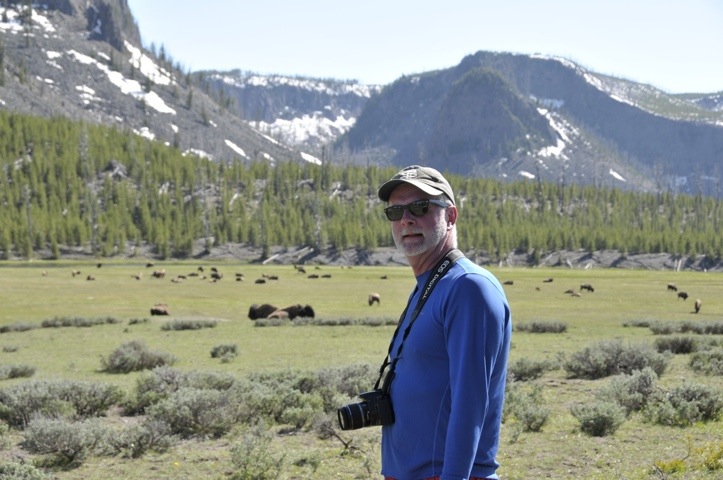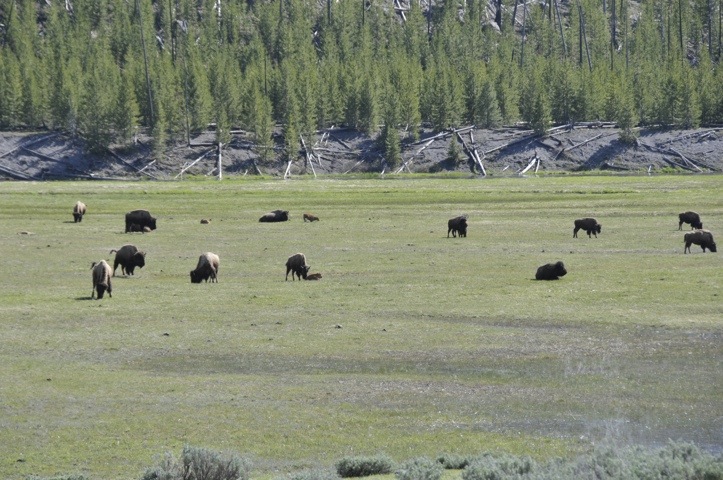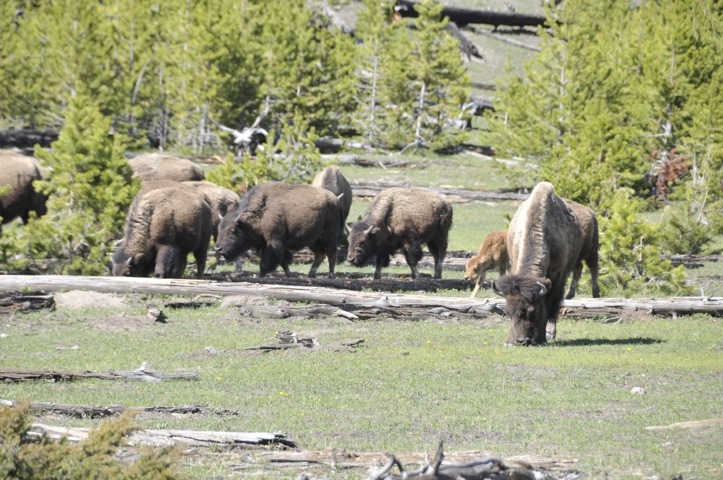 We even saw a couple of Canadian Snow Geese with a gosling.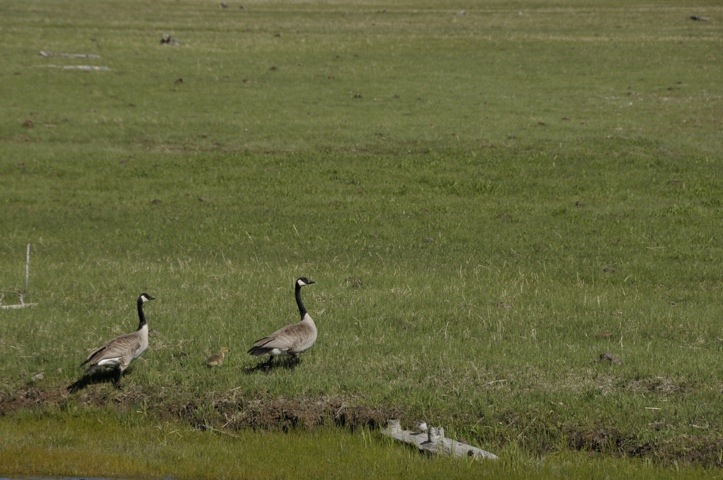 Back to camp with a cigar and the remaining brewskis, we watched clouds like these roll through for a couple of hours.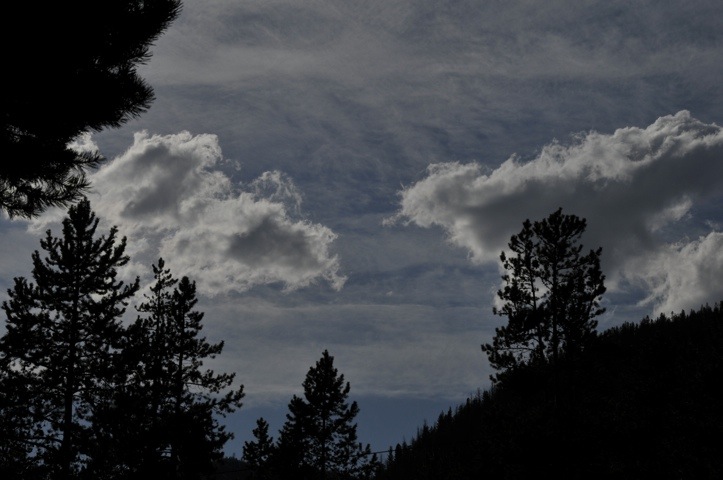 Jeff, ingenuous chef that he is, concocted a sautéd onion, potato, and french onion dip dish that was worth writing home about (even if it did take 2 hours to cook at altitude), and steaks that were amazing. I meanwhile managed not to ruin the broccoli. Too hungry to wait for photos, you'll have to imagine how good everything looked.
This is living!
Today's Ride: 94 Miles