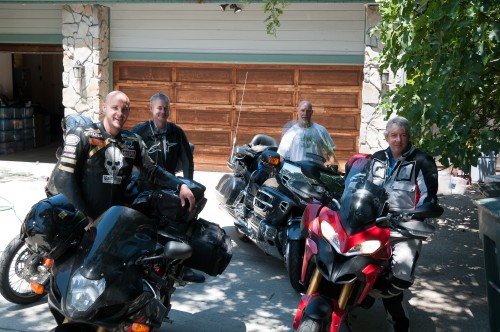 On my Grand Tour last year I was fortunate to meet three Canadian's in Moab who were on a grand tour of their own. We had a great couple of days together and have stayed in touch.
Tom Jr. let me know that they were headed down our way for the races at Laguna Seca this weekend so we offered them a place to stay. I was hoping to arrange things so I could be free do ride along to Monterrey, but it was not to be. Tom Bodrovics, Scott Graham, Tom Sr., and Cody Graham (above, left to right), all dropped in last night to catch up, drink a few beers, and take us out to dinner. Knowing these guys it wasn't their most raucous night, but we did keep the neighbors up well past midnight. We rounded out this morning with a big breakfast and a free yoga class. These guys had been pushing it pretty hard to get here in 3 days and Annie figured it was the least she could  do.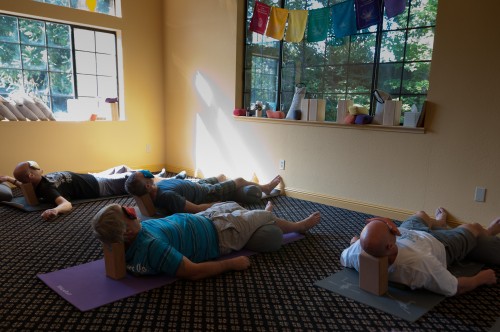 If they come back this way, I might take off with them for a day or two depending on the schedule.
Thanks for dropping by guys. Enjoy the races and the rest of the trip!