4:15 am came early and I packed up my camera and braved the 27 degree temps to watch the sun come up over the Tetons. Of course, i also took along the handy coffee maker to stay warm.
This is looking east over the Yellowstone Mountains.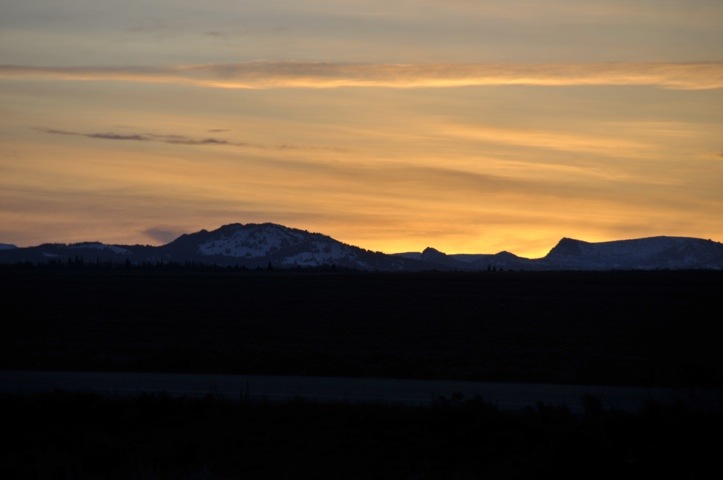 Along the way, I interrupted a large herd of Elk crossing the road. Well,large to me. I'd guess there were seventy or more. One large cow stopped in the road of course. This is why you don't speed in areas with large wild life. As I slowed down, the new pipes barked, and the herd split and started running down both sides of the highway. I've rarely seen a more beautiful sight.
It was quite an hour watching the sun come up on the Tetons, the elk grazing down on a flat. I'll upload more photos later, but here are a couple of shots from my morning out.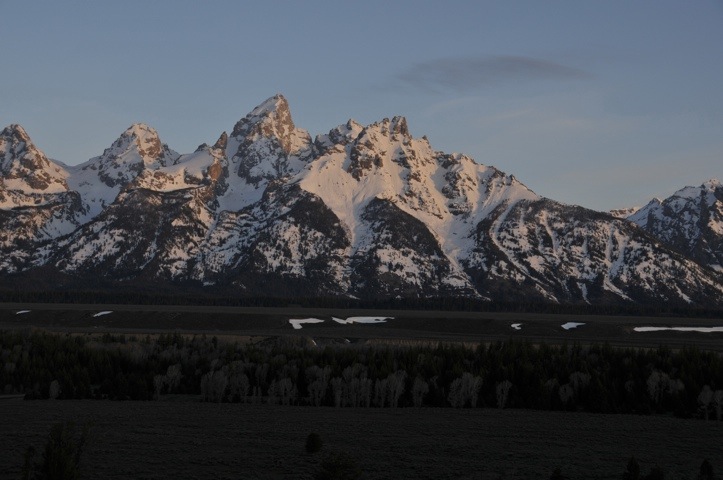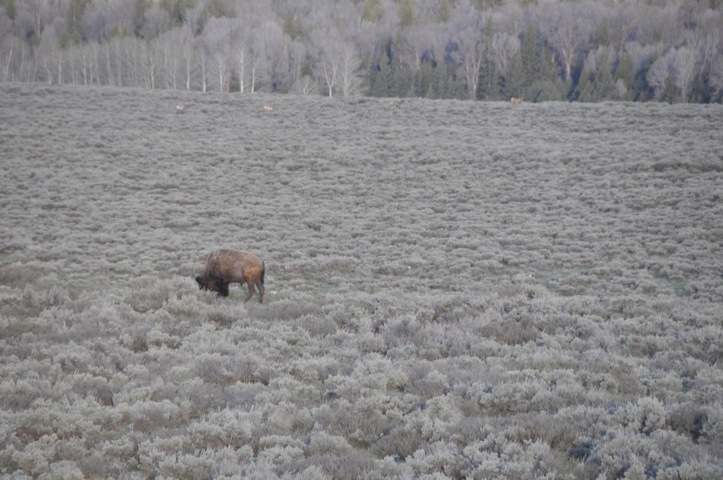 As beautiful as it was, it was also COLD! By 7:30 I was back at the Antler Motel and in a hot shower. A two hour nap set things right before Jeff and I got out to breakfast. After which we hit the market to pickup dinner (Jeff found bone-in NY steaks on sale and couldn't say no.)
We spent most of the day in The Grand Teton National
Park.
Jeff continuing the "Zen" series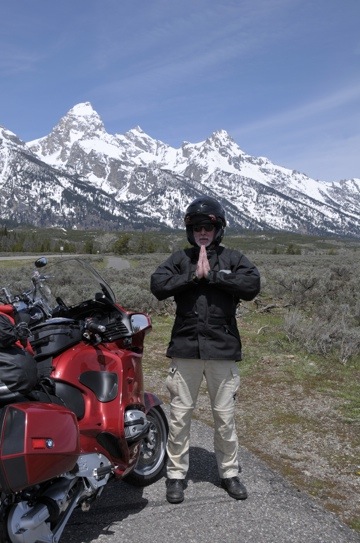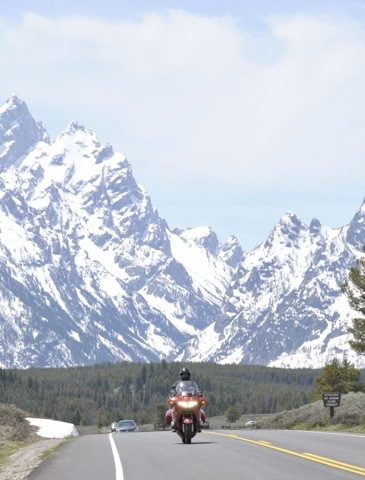 Even taking the time to ride to the top of Signal Mountain.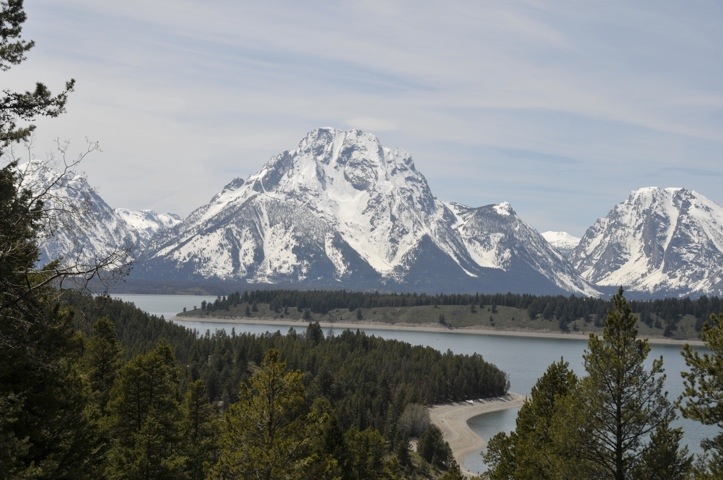 Crossing over the great devide, we passed Yellowstone Lake, which as you can see is still frozen over: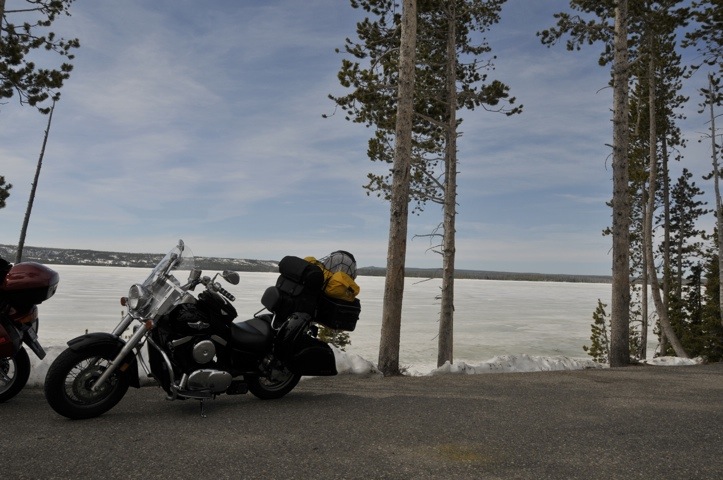 Along the way, we sighted a wolf, but didn't have time for a photo. I think I'll keep the camera hander for the rest of the trip!
We reached Madison Camp around 6. Carrots, chicken resoto,and NY bone in strips completed the evening.
We bear-proofed the camp and racked out for the night.
Route today: 111 miles