Between Jeff's trip to the hospital to get diagnosed with a torn ligament in his right hand, and winds gusting up to 60 mph, events conspired to keep us in Ely today. And that is pronounced 'e-lee.' I know this because I was corrected more than once. Bartenders are so helpful.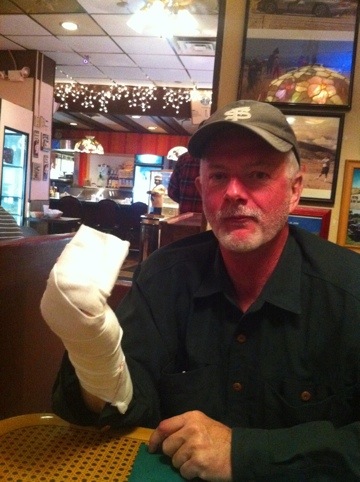 Jeff is now in a cast (when he isn't riding), so in a over-sensitive show of solidarity, I agreed to play shuffleboard left-handed too. He beat me 5 out of 5. I can think of a lot of conclusions to come to over that, but the only one that really makes sense is that I suck at shuffleboard.
The hotel is filled with stuffed dead animals and motorcycles. The software I brought along for this trip doesn't work with RAW files, so other than the one below, I'll have to upload them when I'm back home. The photos of dead animals will just have to wait.
This beauty hangs over the elevator: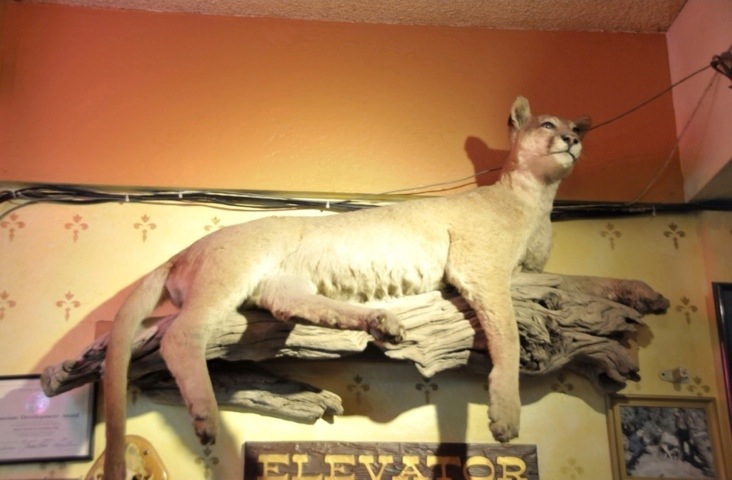 The good news is that at least we know what's wrong with Jeff's hand and I did the laundry. Tomorrow we gotta move.
Miles today: 0