Day 11
August 15, 2010
Clayton, IA to Jefferson City, MO: 362 Miles
With all my cousins out of town, I bypassed St. Louis, the original plan, to make a more direct line to Batesville. Stopped at J & R Cycles to pick out another touring bag.  They were quite helpful in letting me drag all their bags out to the parking lot to see how each would fit with my current set up. I settled on a T-bag that worked well with my Marsee.
There is some really beautiful country in eastern Iowa: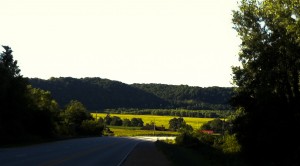 Hot and humid. I was reminded again that the breeze never blows lower than the height of the corn.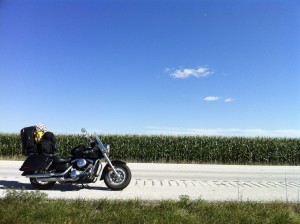 The Prison Brewery offered a fine IPA and "fall-off-the-bone" ribs. Well worth the stop.