Day 8
August 12, 2010
Bailey, CO to Hays KS: 379 Miles
I debated heading for Sturgis, but decided against it since no one I knew was planning on being there. I think that is a trip better planned with friends. Of course Billy Bartels calls me when I'm gassing up in Denver to ask if I was in SD yet. He had just flown in to pick up some bikes and ride them back to So Cal. He was only at Sturgis for 24 hrs, so we reluctantly determined that our paths wouldn't cross on this trip.
The large storm system south of Denver encouraged me to head east: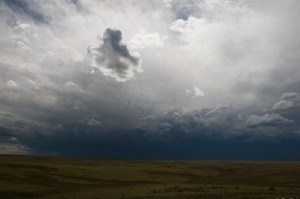 Storms both north and south of me kept me moving east. I watched this rainbow and rain shower for almost an hour before stopping to take a photo.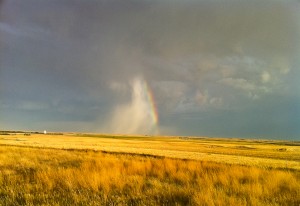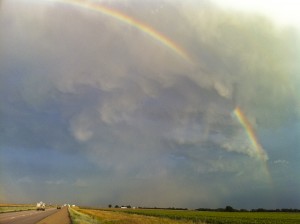 Again, I missed the rain and stopped long enough in the afternoon to cook up my next destination: Cedar Rapids, IA to visit friends/former co-workers. Although I was up for a couple more hours on the bike, a lighting storm drove me shelter in Hays with this in my rear view mirror: