Having experienced the cooling vest, the first thing we did was find a Harley dealer that had a vest in stock and I made a purchase. It made all the difference.
Hwy 36 across Northern California has something for almost every style rider. It has almost no traffic, smooth blacktop, and varying degrees of twisties and sweepers for around 130 miles or so from Redding to the coast. Unfortunately, being entirely too dependent on the phone GPS, I made a wrong turn just out of Redding that put us back to Hwy 5 near Cottonwood. That tacked on an extra hour and a half to the day.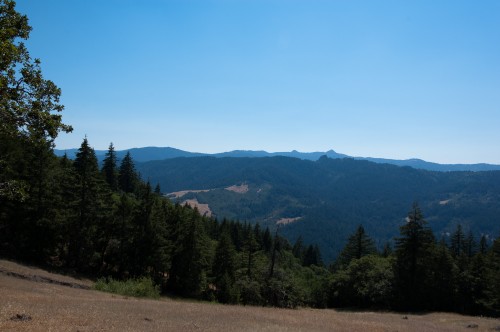 The sky varied from clear to cloudy as we headed for the coast.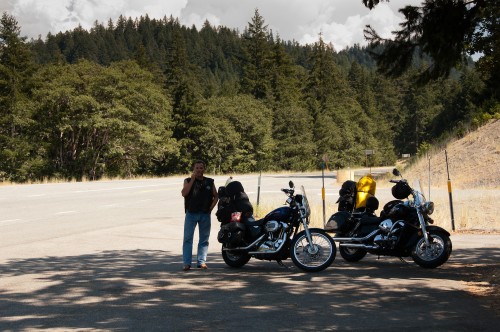 By the time we actually got on Hwy 36, we could tell it was going to be a long day. It was as hot as yesterday, although bearable with the new vest. I packed the camera up and we put some miles behind us scrapping the floorboards a bit in the process. We grabbed a bite of dinner in Reo Dell and started South on 101.
We hadn't gone but a few miles when Pete decided he rather get a head start going North. He pulled over and we took the final photo of the trip.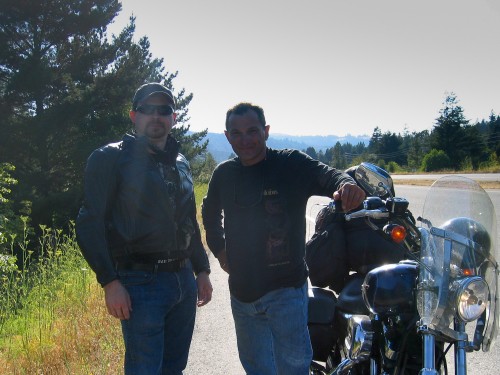 I arrived home a little after 10 PM and Pete rode North until it got dark and found a hotel.
Today's Ride: 470 Miles