We took our time getting around for breakfast this morning and pulled out around 11. We were heading North, so South Lake Tahoe seemed like a logical destination for a late lunch.
In contrast to yesterday, the sun was bright and the temps increased the further North on 395 we went.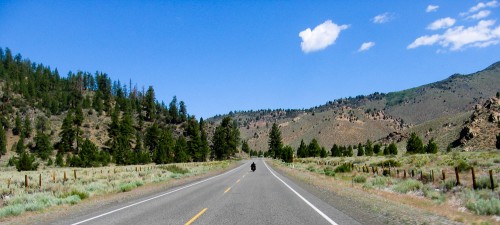 We stopped for lunch in South Lake Tahoe at one of the bistros along the lake, followed by a leisurely trip up the East side on Hwys 50 & 28 to Kings Beach where stopped to sit in the shade and smoke a cigar.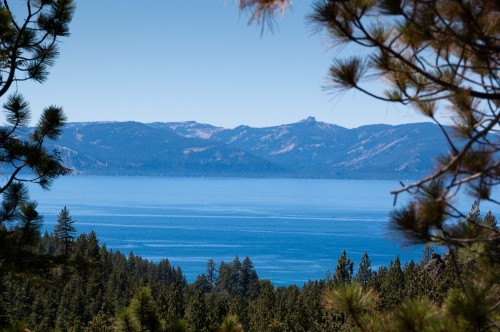 We tried to find a Texas Hold-Em game in several casinos, but no dice. With plenty of daylight left, we decided to see if we could make the campground in Greenville that Jeff Meehan and I stayed at earlier this spring. So it was up Hwy 89 through Truckee, which is a great ride. Lots of variety and a decent road through out.
Somehow along the way, I seem to have forgotten that I was carrying a camera, so I'm short on photos today.
It was dusk by they time we made it to Quincy, so we  called it good enough for the day and stopped for dinner at a family owned restaurant on Main St. I forget the name of the place, but they served an excellent steak and our server had great recommendation for campsite a few miles out of town.
Today's Route: 402 Miles