Unfortunately our stay at the Geiser Grand was not up to par. The staff was friendly and the hotel itself was wonderful. The service however just didn't make the grade. From the bellhop dropping Jeff's helmet on the street and leaving it there for another guest to turn into the front desk, to dinner taking well over an hour to prepare – and then arriving overcooked, it was just disappointing.
Since I had intended to be back in the office by today, there were a couple of assignments waiting for me. I worked from 5:30 to 11:00 this morning in their Library and then we checked out for what turned out to be the best ride of the trip.
Some days it's about being out, some days it's about the scenery, some days it's about the stops. Today it was all about the road. Today was probably the coldest day we have had, and by far the rainiest – and it didn't make one bit of difference. Highway 26 is just amazing for bike riding.
Lots of 35 and 40 MPH curves that are smooth and banked just right. Practically no one else on the road at all. Even an overloaded cruiser had no trouble taking them at half again the posted limit in the rain. Without dragging boards.
Halfway there, just after the Rattlesnake Creek cut through, it opened up into giant sweepers. This road just begs for a sport-tourer. The scenery was spectacular as well, but with the sodden conditions and the road beckoning, I only stopped a couple of times for photos.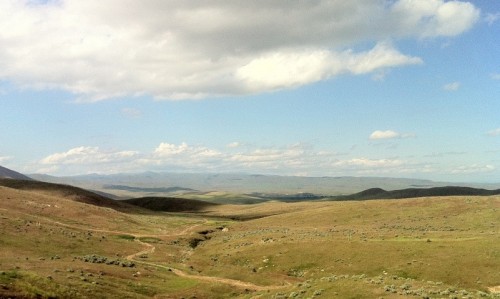 Having ridden Jeff's BMW 1150 RT for an hour or so a couple of days ago, I knew he needed to let it run and waived him on ahead as I again had to circle back for gas. This 4.5 gallon tank is not the most brilliant idea Kawasaki has ever had.
He beat me to Bend by 45 minutes. That's what happens when you have a bike that will take sweepers at 130 MPH. Couldn't wipe the smile off either one of our faces for the rest of the evening. If I hadn't already planned for a dinner with friends in Portland, I would have lobbied for retracing today's ride tomorrow.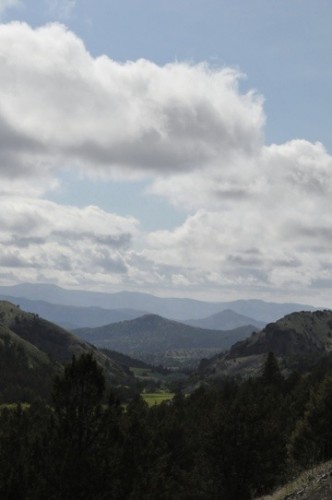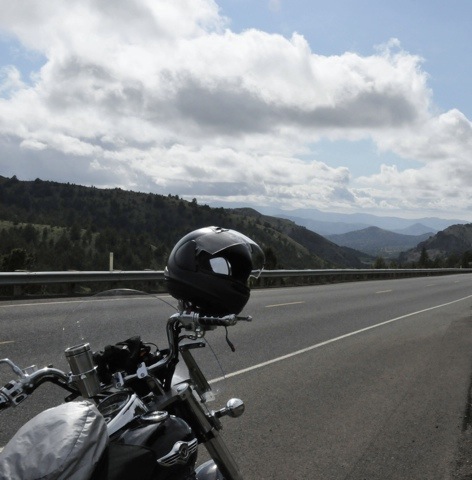 Jeff has been telling me about the McMenamin's for years. Since at least 2005. So, when in Bend…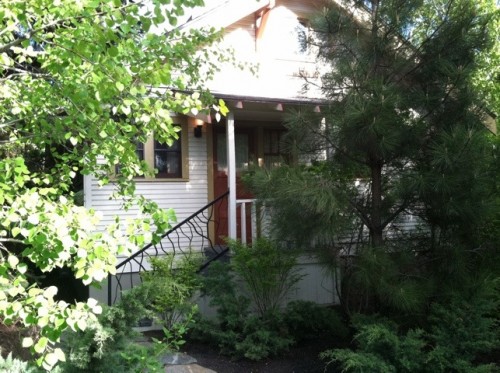 We got their last available bungalow and what a treat it was. Right next to the bar with three giant fire pits. A total 1940's 800 sq ft home. Felt like I was back at my grandparent's place in Arkansas. Great brew pub on the premise too – after today's ride, we were in heaven.
Dinner at Pine Tavern, one of Jeff's favorite places in Bend was also on the agenda. They had the deck closed be cause it was too cold, but we got to set next to it along the river. My steak was great, his chicken was cold and overcooked. (It was also free in the end.) We both still recommend it highly.
On the way back to McMenamin's, we stopped by the Deschutes brewery to sample their wares. Very much worth the trip.
Topped the evening off by smoking a cigar around the fire pit outside the bungalow with one a Hogshead Whiskey from the McMenamin's Edgefield Distillery. All in all, today is going to be a hard day to beat.
Today's Ride: 233 Miles