Wow, did someone have somewhere to be early this morning! About 3:30 AM another camp starts their car, turns on their headlights and my tent lights up like the inside of a Chinese Lantern. I took the opportunity to get out of my tent and after they had left, watch the Milky Way for a few minutes, but had no trouble going right back to sleep. I need to come back here and spend a couple of days so I can sleep all day and actually be able to keep my eyes open at night.
On the road by 8:15. Again, no photos on the rough part of the road, but once back on asphalt, I stopped and strapped on the camera.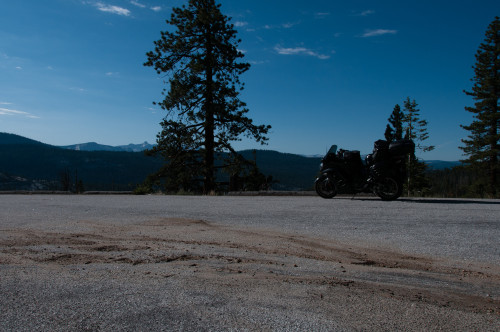 I was in no hurry to exit the park.
I never am.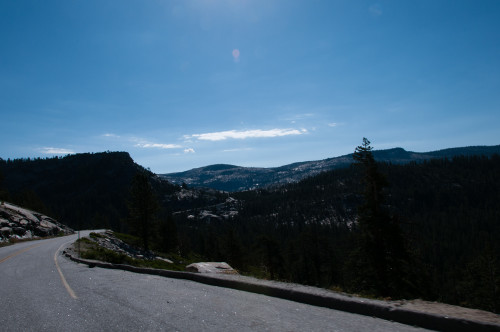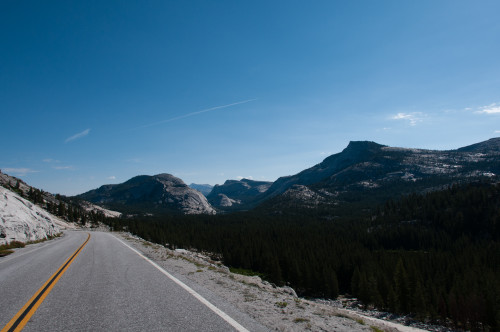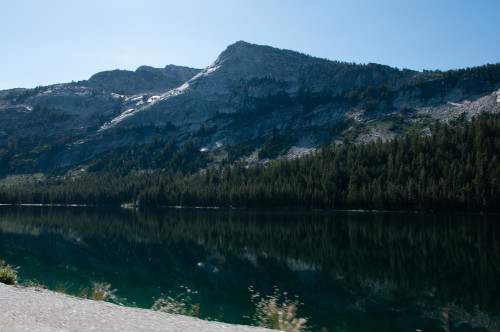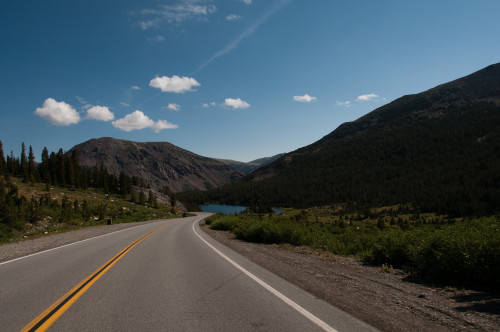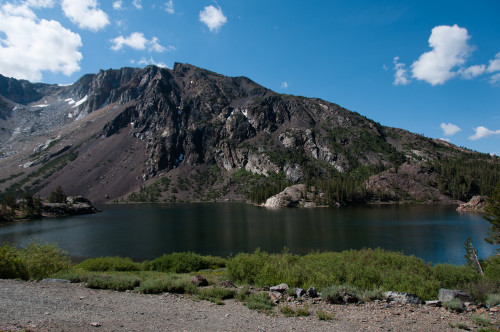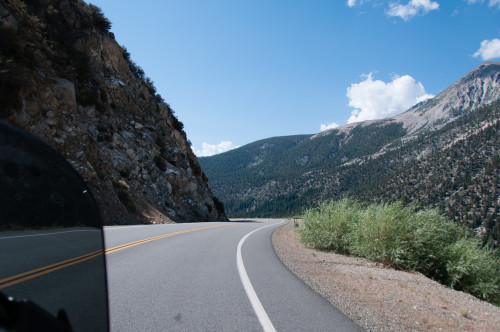 Had a great brunch (breakfast croissant the size of a softball) in Lee Vining at the Whoa Nellie Deli. And then North on 395 to meet up with another ADV friend: Distance Thunder (aka Brian) in South Lake Tahoe.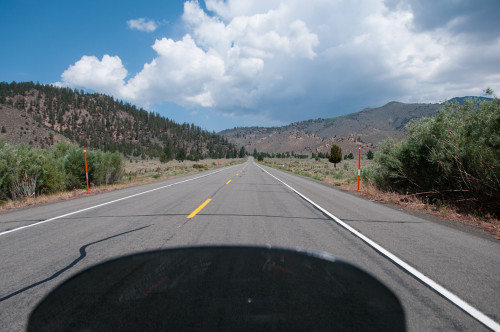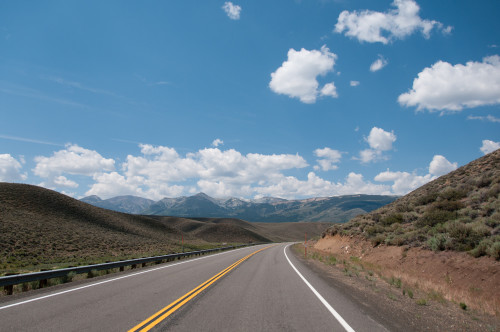 But it does look like it is going to rain!
I packed the camera away and dodged most of the rain coming into South Lake Tahoe. Made it to The Brewery by the appointed hour to meet Brian.
Brian's phone decided to overheat (not all that difficult in the mid-90's in direct sunlight) and he couldn't find me. I watched him ride by twice before we connected. We did finally connect and I noted around 2:15 that the 'Thunder' wasn't all that 'Distant' so we headed north toward Susanville, CA.
The camera of course went back in the dry bag and I have no photos for the rest of the day. We got a little wet, but made it to Susanville and found the Lassen Steak House for dinner. [I'm getting pretty good at at that. ;-)]
After dinner, we made our way to Eagle Campground at Eagle Lake. We had a great spot, perfect weather, a giant fire and a quite night.
Total mileage today: