Sunday, April 14, 2012
Sunday dawned mostly clear and cold with plenty of thick frost.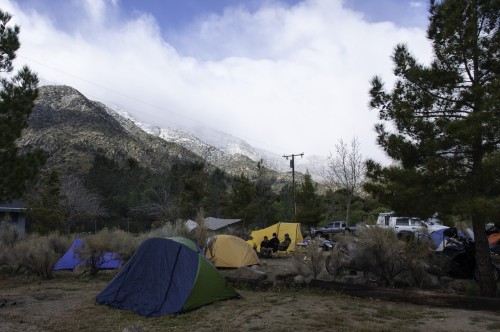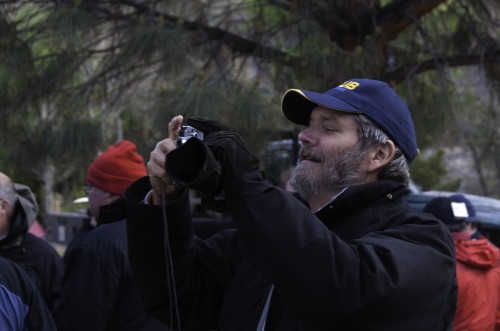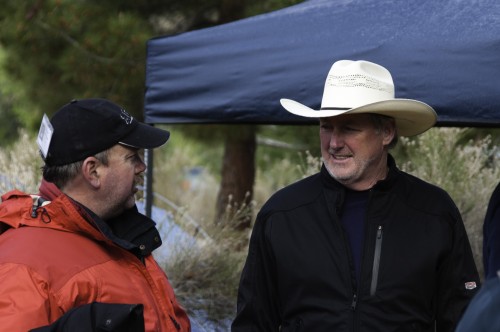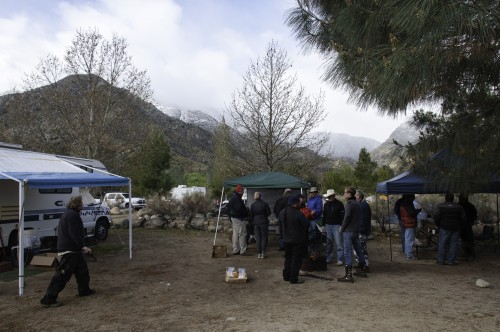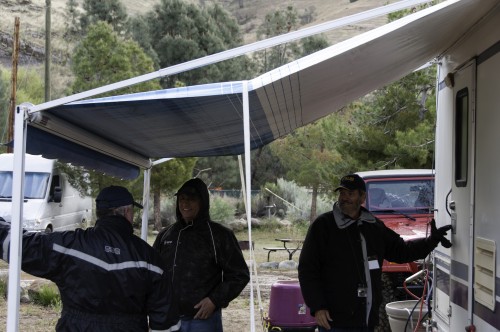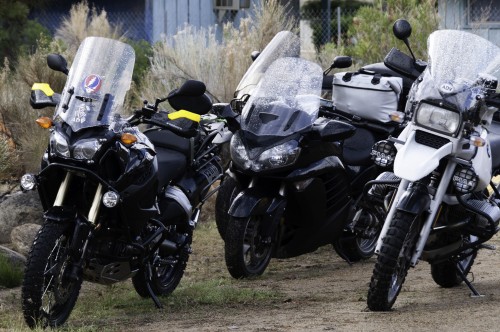 Some hung out in camp waiting for the tents to dry and saying their farewells. Mike, Andy and I decide to eat breakfast in town while everything thawed out.
Afterward, Mike and Andy patiently waited while I struggled to get everything back on the bike. Didn't think to take a photo until I was home, but here it is: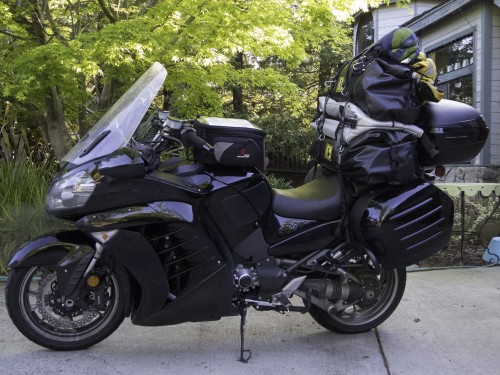 I followed Andy and Mike out over the mountian via Twin Oaks. Wow. Not the best route on a top heavy street tires bike. Need to get some video up on that.
We get out to the 58 about the same time as another group of FF's and while Andy, who is in the lead is talking to them, I took the opportunity to root through my tank bag for my SPOT, which I had neglected to turn on when we left. I was just a minute behind them in pulling out but somehow, to make a long story short, we all got separated coming out. I did catch up to Andy, so we stop and wait. And txt. And call. And wait. And then decide to go on into Bakersfield and gas up until we can connect. By the time we did connect and make sure everyone was safe, Mike was so far ahead that we decided to call it a day and let everyone take their own ride home. I chased Mike up 99 the remainder of the afternoon never actually catching up with him and Andy headed west for a route with more twisties.
Today's Route: 347 Miles