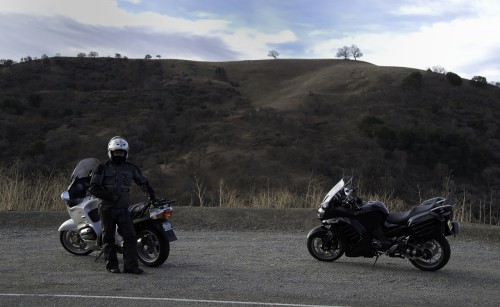 Looking at the weather yesterday afternoon, I decided that Saturday would be a great day to ride and put a call out for anyone that wanted to join me last minute. Mark Silva was up for it, so we met this morning at the Livermore Starbucks at 7:30 to ride Mines Road.
You have to love the micro-climates here in Northern California. When I left the house it was 45F. It was 38F in Livermore, and by the time we were halfway down Mines it had dropped to 27! (The heated grips came in handy.)
A spirited ride out to the 130 where we stopped at the Crossroads and offered up our traditional burnt offerings in the form of two Graycliffs, reflected on the year, and shared some hopes and goals for 2012.
As typical on this trip, we enjoyed it enough to reverse course on our way back to other obligations. We split up again at Livermore and I took the back way home. Here are a few shots from the route: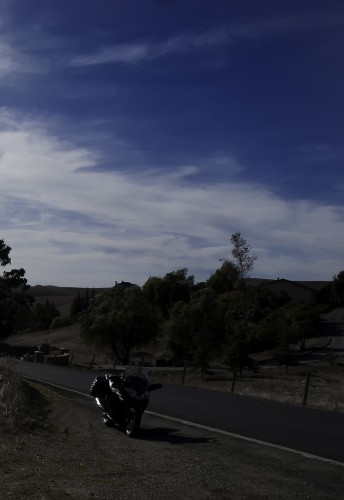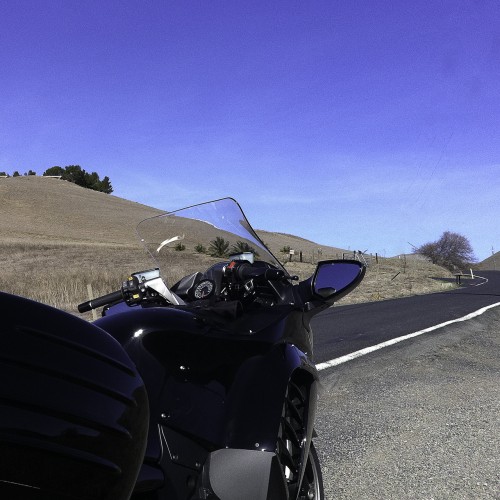 Looking back over the hills I just climbed near Morgan Territory Regional Reserve…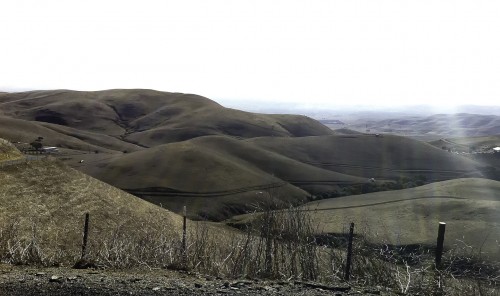 It was a good way to end 2011! Happy New Year!
My Route: ~125 Miles