Twin Falls, Idaho to Yellowstone National Park, Wyoming
323 Miles
Saturday arrived with clear skies and a no small amount of heat. With the assistance of our friendly camp neighbors Larry & Pat Wilson, Pete and I got a cup of coffee before the local store opened, broke camp and hit the road looking for a good place to stop for breakfast.
Along the way the wind was blowing enough sand around that Pete decided he would trade in his open face helmet. I couldn't resist snapping this picture with the Wrong Way signs in the background.
As typical for these kinds of outings we like to keep our options open. Add that to the fact we decided to leave on this trip Wednesday evening, and you've likely deduced that we had no place to stay in Yellowstone. We stopped for breakfast around Pocatello and armed with a phone number from the Wilsons, we called to see if there was anything available. We would have been happy to camp, but all the campsites were booked, so we booked the last room in Yellowstone at the Old Faithful Inn.
And unfortunately for Pete, I didn't bring along an extra windshield, so we stopped in Idaho Files at a Harley Dealership to pick one up.
Here are a few shots of our first stop/cigar in the park. As Pete said in his post, the road is great therapy.
And the picture I was taking when Pete was making fun of me taking pictures…
And then a few more shots from a couple of "wildlife shows" on the way to Old Faithful.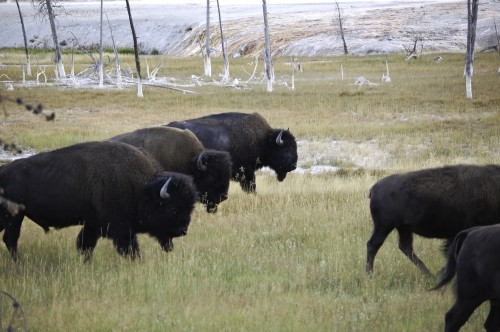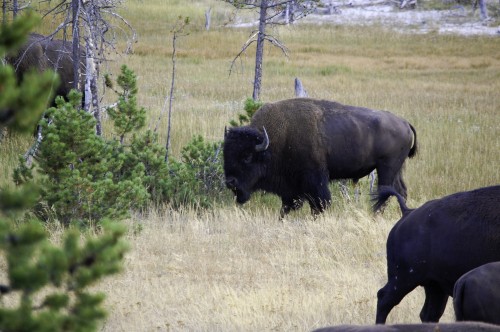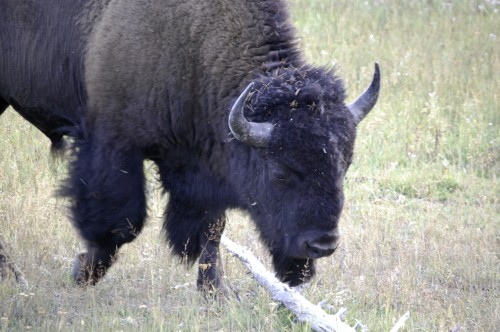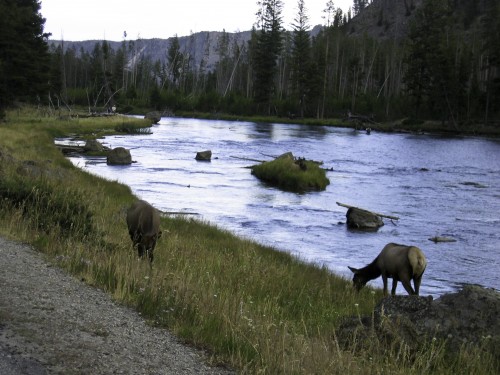 We ended the day with a phenomenal prime rib at the Old Faithful Snow Lodge, next door to where we were staying. And with the weather changing, we were happy to be inside, warm, and dry.