Yeah, I'm a little late on these, but life comes at you fast and I've been busy!
Cold winds, an overcast sky, and drizzling rain greeted me as I left SF at 6:45 AM Friday morning. Having the right gear always pays off! As previously mentioned, around Santa Cruz I realized that I was dangerously un-caffeinated and stopped for Peet's coffee.*
Shortly after Monterey, the sun burst through and it was time to remove a few layers.
A few of shots from the Big Sur area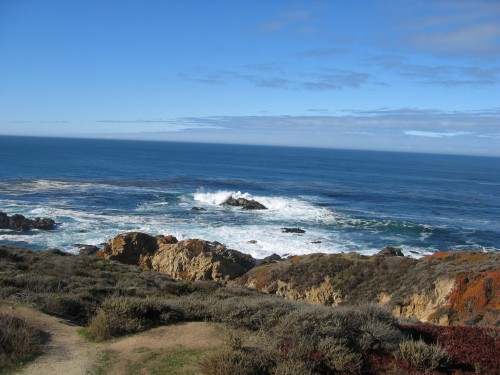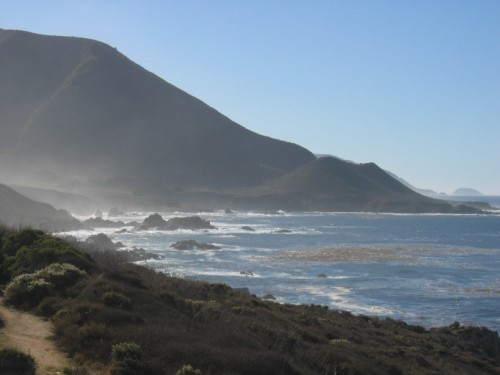 Just before I took off the rain gear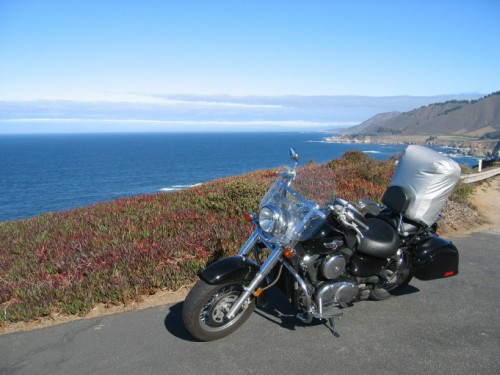 Hwy 1 — This is the basic view for miles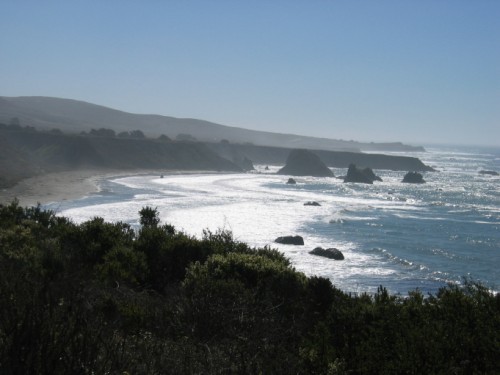 But it was getting toward the end of the day and I grew weary of so may stops, so I did what any former Boy Scout would do; break out the mini tri-pod and rig it to the handle bars to get some road shots so I didn't have to stop!
Here I'm coming out of a nice, easy curve just as Hwy 1 turns inland (This is just for you David.)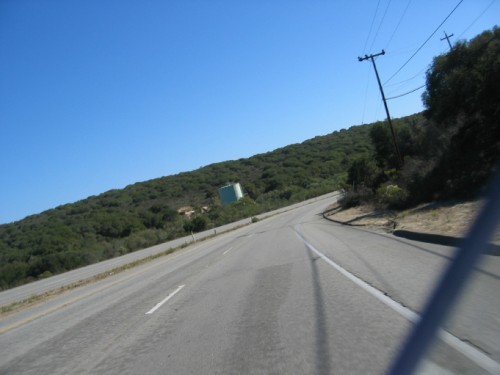 After a fine dinner at The Palace Grill in Santa Barbara (hat tip to Jeff Meehan for the referral) with my friend Josh and his roommate Sean, we picked up some microbrews, took a quick tour of campus (complete with a walking tour of DP on a Friday night), and then spent a few hours catch up over beer and cigars.
Today's Route: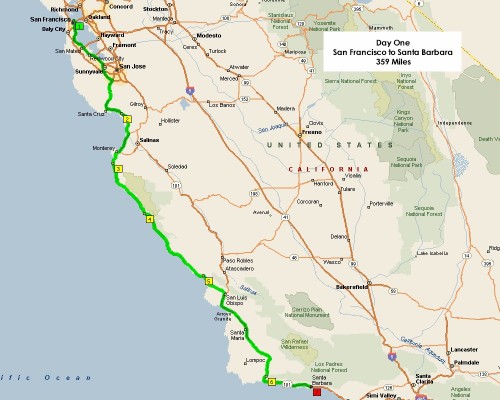 * Official Disclaimer: in the week since my return we were notified that we just won a portion of the Peet's online business so I'm nowhere near an unbiased source.