Christopher Creek to Flagstaff, AZ via Petrified Forest National Park
My original plan had me at the Grand Canyon by now, but after factoring in Memorial Day, I felt the need for change. Petrified Forest NP was a natural choice, and a big surprise.
The surrounding terrain is primarily pine forest.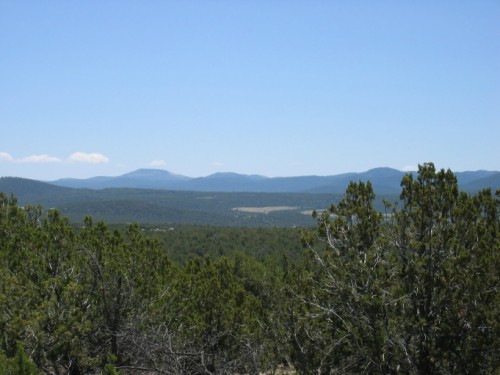 And as you would expect, there is a lot of petrified wood: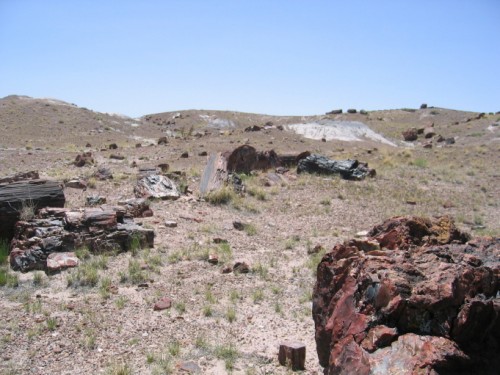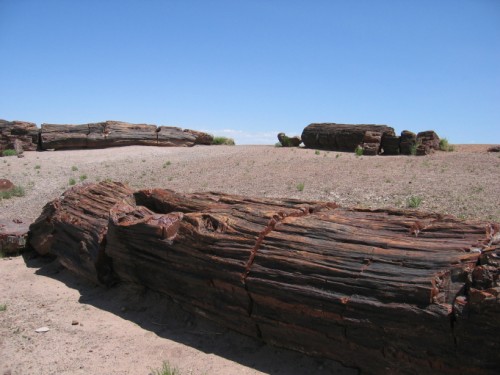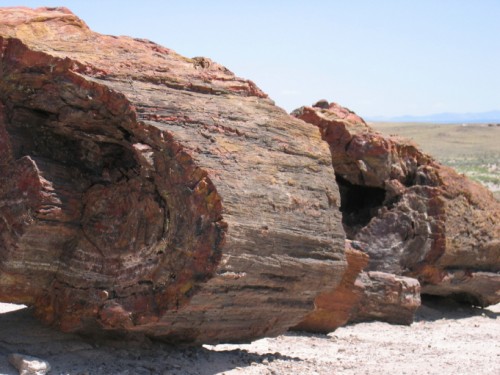 What I wasn't expecting and has caused me to seriously consider upgrading my camera was the Painted Desert. The colors are much more brilliant than my little snapshot Canon can capture: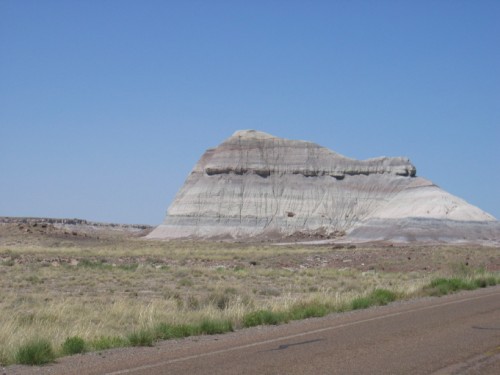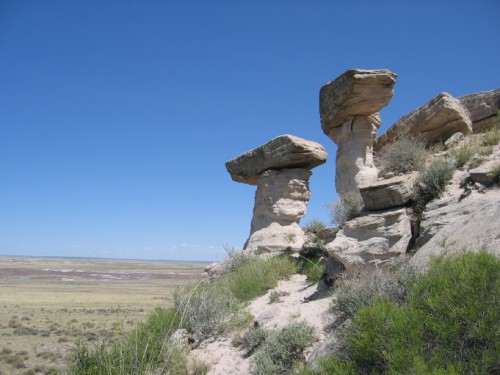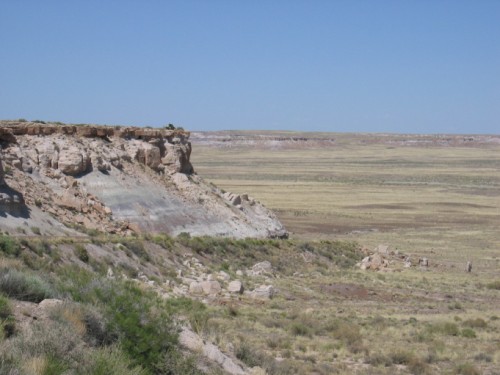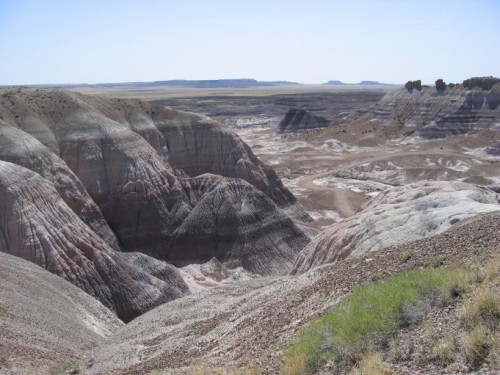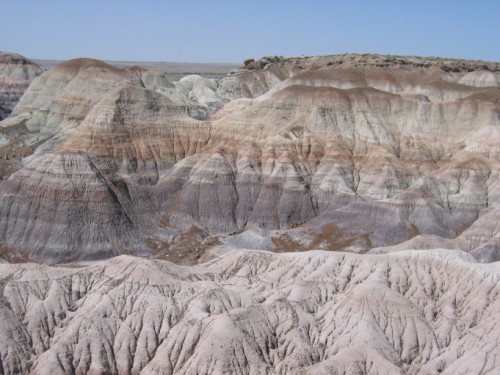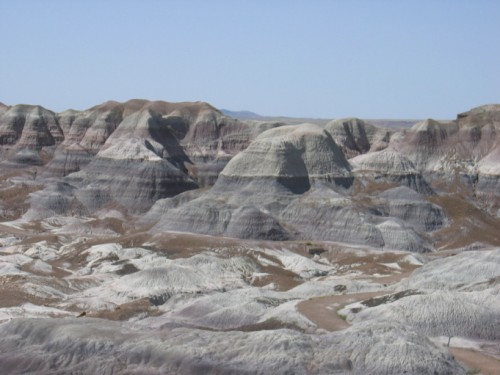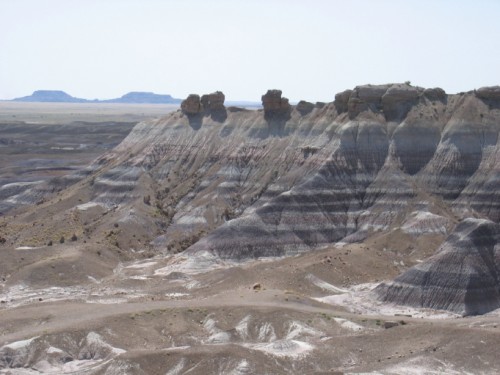 And some perceptive soul asked if I'd like one of me since I was traveling alone.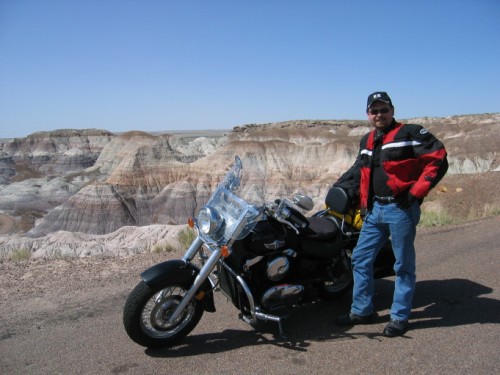 Today's Route